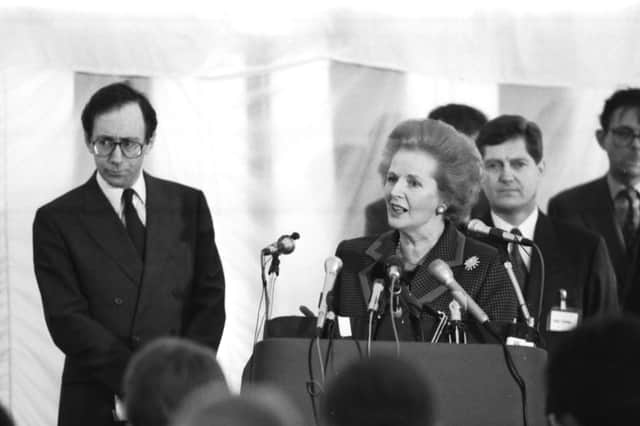 Then, just like today, Scotland faced shocking levels of unemployment, with a crisis of youth joblessness in particular looming.
Not just businesses but entire industries were under threat, and the same is true today.
The decimation of Scotland's mining and steel industries in the 1980s represented a crisis that could soon by mirrored by the brutal consequences of Covid for employment, household incomes and workers' rights.
In the aftermath of the 1984-85 miners' strike, trade unions in Scotland found themselves shackled by Draconian legal restrictions imposed year on year over a decade by successive Tory governments, intent on curbing the ability of working people to take collective action in defence of jobs and in support of living standards.
These laws, which for the most part remain on the statute book to this day, have been added to by the Tories' 2016 Trade Union Act which, among other provisions, sets thresholds for ballots which do not exist in any other walk of life, and tries to silence the political voice of trade unions.
That's who the Tories are… they are an anti-trade union party… always have been and always will be.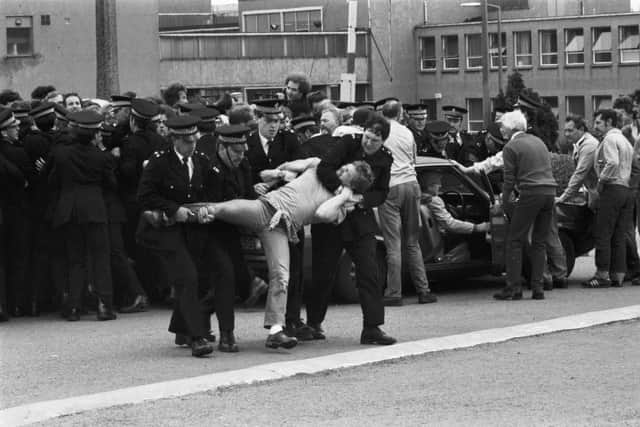 In modern-day Scotland, too many workers face the scourge of zero-hour contracts and sweatshops conditions, in the so-called 'gig economy'.
Those same workers, who have been offered scant protection during the pandemic by the Tory and SNP governments at Westminster and Holyrood respectively, have all too often slipped through the cracks of the Job Retention Scheme that Rishi Sunak and Boris Johnson had to be dragged kicking and screaming to re-introduce.
Already, there have been reports that when the UK eventually emerges from the pandemic, incremental minimum wage increases will be scaled back by the Tories.
Likewise, Boris Johnson, cannot be trusted not to strip back further what limited workers' rights remain in place, to make it easier for employers to sack workers and rehire them on reduced terms – a practice BA planned to use during the pandemic until they were shamed into dropping the idea.
But by the same token, SNP ministers have failed to use their own powers to force Scottish government and public sector contractors to pay the £10 per hour 'real living wage' demanded by both Scottish Labour and the Scottish TUC.
Instead of offering vague promises and platitudes to the STUC's annual gathering, a First Minister truly supportive of extending workers' rights in a post-Covid Scotland would use their powers to refuse government public sector contracts to firms unless they agree to comply with basic business and labour standards.
Employers that use fire and rehire tactics and zero-hour contracts, avoid tax and pollute the environment, refuse to recognise trade unions, and fail to pay the real living wage should all be banned from Scottish government contracts.
Scottish Labour's Neil Findlay repeatedly pressed the Scottish government at Holyrood as far back as 2011, soon after his election as an MSP, to use its influence over those in receipt of public sector contracts to improve workers' pay and conditions, only to be shamelessly blocked by the SNP. And from procurement legislation to emergency coronavirus laws, the nationalists have baulked at the opportunity to drive up workers terms and conditions, and rights.
Nearly a decade on, Scotland's First Minister should finally join Scottish Labour and the STUC in calling out rogue employers who undermine workers' rights and fail to adhere to good employment practices.
There has been a deafening silence from the Scottish government too over former Prime Minister Gordon Brown's Alliance for Full Employment, which has so valiantly campaigned for a fully funded Jobs Guarantee Scheme for all young people.
With warnings from economic commentators like the IPPR think tank that Scotland's youth unemployment will soon hit 100,000, more than double the present level, it is staggering that the height of the Scottish government's ambition is to find just 8,000 youth guarantee scheme places.
Central government should be working with local government in identifying unmet community need and providing the resources for a genuine job guarantee to every unemployed worker, but particularly the young.
And they should join the Alliance for Full Employment established by Gordon Brown, with the support of the Welsh First Minister Mark Drakeford, and the Metro mayors of England's Northern City Regions. I back the Alliance because full employment should be placed at the heart of public policy again.
So, while this year's delayed STUC congress will be unlike any other in living memory, due to its Covid-enforced online and virtual presence, we can make it a historic one for all the right reasons.
Scottish Labour proudly stands shoulder to shoulder with the STUC against the widespread use of zero-hour contracts, 'hire and fire' tactics and low pay, that were such a characteristic of the pre-pandemic economy.
We stand with the STUC, led with great vitality by its first-ever woman general secretary Roz Foyer, in demanding that the UK and Scottish governments use every tool at their disposal to pursue the goal of full employment.
Never again must we return to the desperation and devastation caused by the mass unemployment we saw in Scotland during the Thatcher era.
In post-Covid Scotland, never again must we allow the so-called 'gig economy' with zero-hour contracts to become a way of working life.
The STUC congress today offers us all a platform to set out an alternative vision for quality and well-paid jobs to rebuild the economy for a new post-Covid era.
There can be no going back to the decade presided over by the Tories of insecure, low paid jobs, with widespread 'in-work' poverty.
Richard Leonard MSP is Scottish Labour leader
A message from the Editor:
Thank you for reading this article. We're more reliant on your support than ever as the shift in consumer habits brought about by coronavirus impacts our advertisers.
If you haven't already, please consider supporting our trusted, fact-checked journalism by taking out a digital subscription.