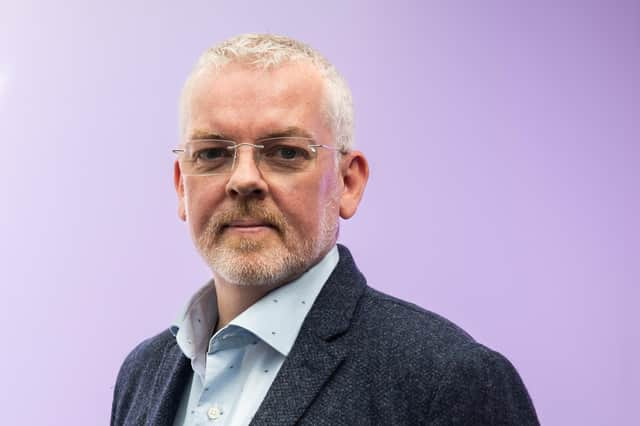 He wasted no time in setting out in the starkest terms possible the gloomy outlook for his organisation, the companies, events and venues it provides long-term support to, and the wider cultural sector in response to the Scottish Budget. He raised the prospect of up to one in three organisations currently reliant on Creative Scotland support going under within months, around half of them losing long-term backing, at least another 250 organisations being turned away and a "ripple effect" of dwindling confidence and activity across the sector.
Delivered shortly before Christmas, the Scottish Budget had sent many arts workers off for their festive holidays with shivers down their spines after it emerged that Creative Scotland had taken a ten per cent hit to its budget. Exactly a year on from Scotland's cultural sector being plunged into turmoil by a fresh wave of closures and Covid restrictions, the rug was pulled yet again by the government.
This time round, it appears Creative Scotland itself has fallen out of favour with the government, even though its actions have the potential to affect hundreds of organisations. Not only has Creative Scotland failed to convince the government of the case to keep its budget intact, as others within the sector have been successful in doing, but it is clearly oceans apart from its political masters on the level of support needed for arts and culture in Scotland.
In some respects, the government deserves credit for protecting the budgets of the national performance companies. It also managed to increase funding for museum and gallery organisations, as well Historic Environment Scotland. The latter's funding was increased by nearly four per cent while support for the National Museums and National Galleries rose by 9.5 per cent and 9.8 per cent respectively.
The culture and major events budget, which includes Creative Scotland's funding, took only a slight hit, of less than one per cent, and still totalled more than £206 million. The only plausible explanation in the budget plans published by the government for how this resulted in a ten per cent cut for the national arts organisation was in a line stating that a 33 per cent increase in spending on events was down to Scotland's hosting of world championships in cycling and athletics this year.
The subsequent, slightly more bizarre, explanation was that the government wanted Creative Scotland to use more of its financial reserves, even though Culture Secretary Angus Robertson told Holyrood before Christmas that funding decisions were not made "by reference to reserves". It is little wonder there is bafflement and bemusement, as well as unhappiness, at how events have unfolded since Creative Scotland started publicly pleading for more financial help in the autumn.
Back then, Mr Munro's chilling warning that the post-pandemic recovery of the arts sector was being more than overtaken by a "perfect storm" was accompanied by a prediction that Creative Scotland was "likely" to face a significant cut to its government funding. Given the accuracy of that assessment, the concern among many in Scottish culture will be how many of his predictions come to pass.