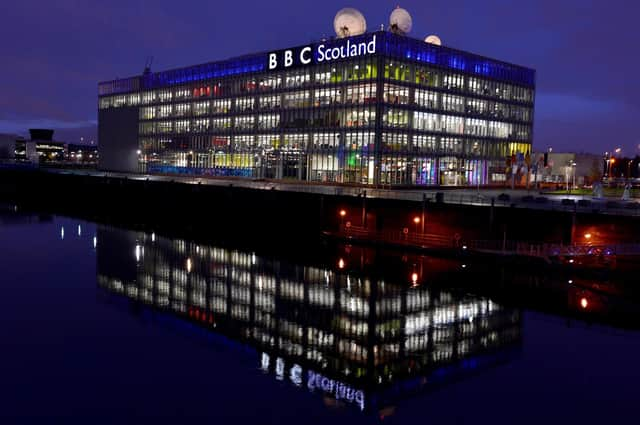 Every venue in the country had been closed down by a new wave of Covid restrictions, hundreds of shows had been called off and one of Scotland's biggest festivals was preparing to open with physically-distanced audiences scattered about a few venues, rather than a weekend of full houses.
Ahead of the opening night of this year's Celtic Connections, the mood music is very different. The autumn and winter were boom times for bands, venues and promoters, with audiences shrugging off concerns about the cost-of-living crisis to be reunited with their favourites, for the first time since the pandemic in many cases.
The feel-good factor is about to reignite with the 30th edition of Celtic Connections, Glasgow's winter event that has grown to embrace almost all forms of music. A healthy appetiser was served up in Edinburgh on New Year's Day when venues across the city centre hosted an afternoon of free music sessions and showcases, followed by an evening gig in Princes Street Gardens. Later this month will see the return of two events which fell victim to the pandemic at the eleventh hour in 2022 – Burns and Beyond in Edinburgh and the Big Burns Supper in Dumfries.
The music scene these events can draw from feels more diverse, interesting and challenging than the one which Covid shut down almost overnight nearly three years ago. All of the above makes it all the more depressing that BBC Scotland has started the year with plans to reduce its specialist music radio programming. It's rare that I don't listen to at least one of its music programmes every day. Their presenters are passionate champions in their field and many also perform at the highest level.
Three programmes in particular have fallen victim to the axe – Jazz Nights, Classics Unwrapped and Pipeline – presumably because their audiences are not as high as others, such as Take The Floor, The Quay Sessions and Another Country. They have been targeted under a cost-cutting drive linked to the freezing of the licence fee for two years, as well as a more general shift of some specialist content online.
The most worrying aspect is whether this marks the start of BBC Scotland's output becoming less diverse when it should be heading in the opposite direction. Regular listeners and musicians also know the value of dedicated programming in providing a platform, showcasing new talent, and championing live performances at every level across the country.
Alan Morrison, Creative Scotland's head of music, who has shared jazz musician Tommy Smith's petition calling for a rethink, has highlighted the crucial role these shows have made in airing new releases "while never ignoring the unique context of our home-grown heritage", warning that their absence will be a significant "blow" to the diversity of Scotland's airwaves.
And as Smith has pointed out, the timing is bizarre, just months after pianist Fergus McCreadie won the Scottish Album of the Year title and singer Georgia Cécile was named the UK's jazz act and best vocalist in the Jazz FM Awards. However with none of the targeted shows taken off air just yet, a change of heart from the BBC might be forced if more musicians find their voices in time.