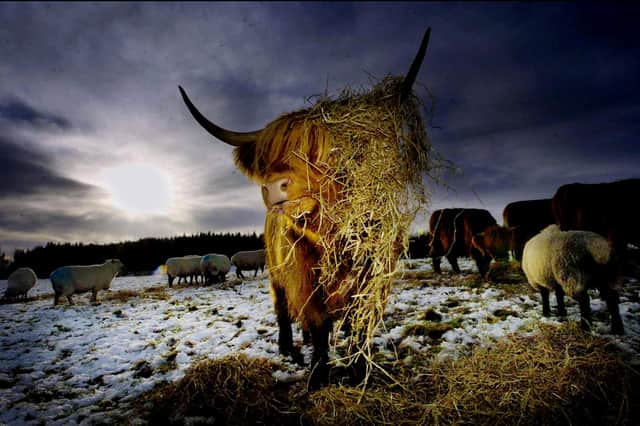 Last year was certainly a difficult one, and for many of us indications are that the early part of 2021 will not be much better. The roll-out of Covid vaccines should see a return to a degree of normality for most within coming months, but still it can be hard to see the silver linings to the dark cloud that descended on the world in the course of the last ten months.
The need to put our present circumstances in some perspective was brought home to me whilst reading some of the articles that my late father wrote about his early childhood.
Growing up on a hill farm in the Highlands in the period prior to the Second World War, his family had a lifestyle, and hardships, which would be unimaginable to most people today. Over the course of his lifetime, my father saw remarkable changes for the better, not just in British society, but throughout the world.
First overseas trip at 21
The farmhouse my father was born in in 1929 had none of the amenities of life that people take for granted today. Heating came by way of open fires. Washing was done by hand. There was no electricity in the Highlands in those days, so lighting was by oil lamps.
The motorcar was only just coming into general use at the time, so many of my grandfather's journeys were by horse and trap. A trip to the metropolis of Inverness, barely 20 miles away, was a major adventure. The relative cost of essentials such as food, clothing, and fuel for heating, as a proportion of family income, was far higher than it is today.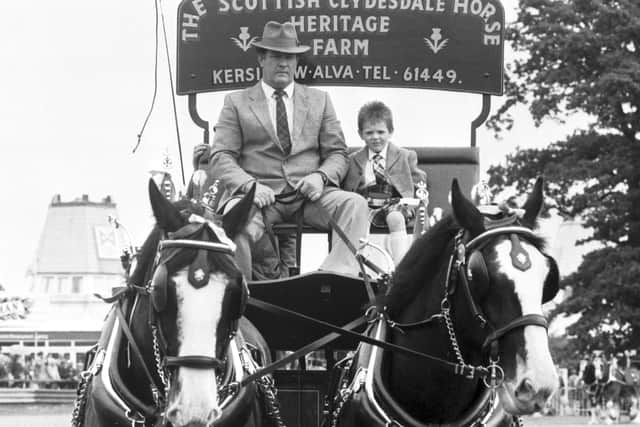 My father's family were by no means poor by the standards of the time, but families today across all sections of society enjoy a quality of life in terms of standards of housing, heating, and comfort, well in excess of anything he experienced as a child.
Even within my own lifetime we have seen substantial improvements in the standards of living. When I was very young, a colour television was regarded as a luxury item. I was 21 before I first travelled on an aeroplane, or left the shores of the UK. Today's youngsters enjoy opportunities, and technology, unthinkable even a generation ago.
A truly transformational change
Perhaps it is in the field of human health that we have seen the greatest improvements. My father came from a family of eight, by no means an unusual size in rural Scotland at the time, with child mortality rates still high.
Before the discovery of penicillin, and its widespread use, death of the very young from infections was commonplace. Throughout my father's lifetime, average life expectancy in the UK rose from under 60 to over 80 – a truly transformational change in society in less than a century.
It is not just in Britain that we have seen these remarkable improvements. According to the website HumanProgress.org, average life expectancy worldwide has increased from 56 in 1966 to 72 in 2016, a 29 per cent uplift in half a century. Out of every 1,000 infants born, 113 died before their first birthday in 1966. By 2016 that figure had reduced to just 32.
Average income per person rose by 372 per cent in the same period, adjusted for inflation, and the food supply rose from around 2,300 calories per person per day to over 2,800 calories, reducing famine and hunger.
Huge improvements have been made in the health of the human population worldwide. Diseases like smallpox which once wiped out entire populations have now been entirely eradicated, whilst we are close to seeing the elimination of polio.
The good old days?
People aren't just becoming healthier and wealthier, they are being better educated. In 1966 the average person in the world received 4.15 years of schooling. Fifty years later that had increased by 110 per cent to 8.71 years.
None of this means that there are not people today living in real poverty, either in our own country or elsewhere, or that we still see too many dying from avoidable diseases, or from hunger.
But it is undeniably the case that over the course of the last century, life is getting better for the human population as a whole, even as that population continues to expand in numbers.
My father could reach the age of 91 living in a degree of comfort, in a warm, well-insulated, centrally heated house, with reliable electric light available at the flick of a switch, with labour-saving devices such as a washing machine and dishwasher, all of which would have been unimaginable to him as a young child.
The invention of the internet, and the development of the social media, gave him a whole new lease of life in his latter years, with the ability to connect to friends across the world from the comfort of his armchair.
Three millennia ago, the author of the book of Ecclesiastes wrote: "Do not say 'Why were the old days better than these?', for it is not wise to ask such questions." That is as true today, as when it was first written. We have an unhealthy nostalgia about times past, when we are living better now than at any point in world history.
As we start a new year there is every reason to be optimistic about our prospects, in Scotland, in the UK, and across the world. Human ingenuity has always met the challenges that have been put in our path, and there is no reason to believe that it cannot do so in future.
Murdo Fraser is a Conservative MSP for Mid-Scotland and Fife
A message from the Editor:
Thank you for reading this article. We're more reliant on your support than ever as the shift in consumer habits brought about by coronavirus impacts our advertisers.
If you haven't already, please consider supporting our trusted, fact-checked journalism by taking out a digital subscription.