The messenger was John Swinney who, during Holyrood exchanges, appealed testily to MSPs: "Don't shout at me." Maybe with more time on his hands, he could try the same plea at a public meeting in Brodick or Lochboisdale!
Swinney and co always resort to: "We only did it for the workforce." This wears thin as it becomes clear the workforce are now among those betrayed by political opportunism and incompetence.
Everyone backed the intervention to keep the Ferguson yard open. It had been done before, repeatedly, through discreet support for public sector orders. This time, it was done with maximum publicity for political purposes.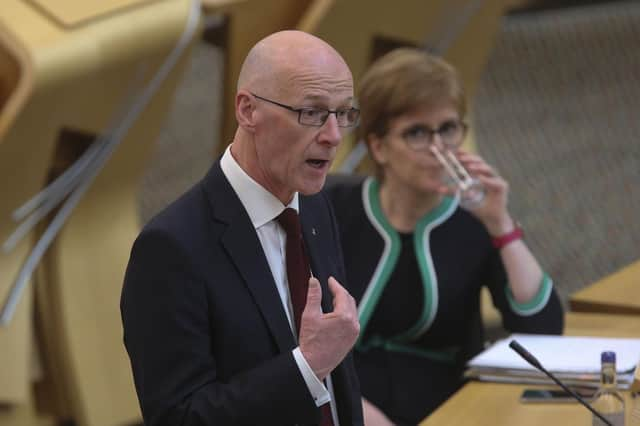 If the yard had then been left to control its own destiny, all might have been well. But politics dictated an order which, as ministers were repeatedly warned and experienced workers in the yard knew, it was not equipped to deliver. That is the legacy we live with today.
There's a lot to shout about, Mr Swinney, and only a full public inquiry might get to the bottom of it.