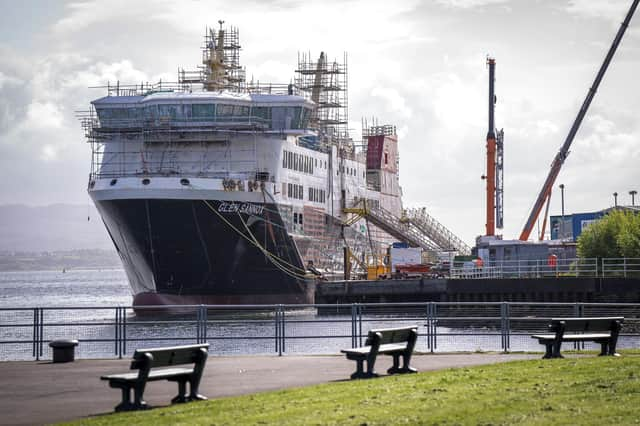 However, one wonders whether six senior staff at the state-owned Ferguson Marine shipyard were moved to break out the Champagne after receiving bonuses totalling £87,000 in 2021-22, before the current boss took over. Should we be thanking them for preventing the situation from getting even worse? Maybe they deserve every penny, after saving the taxpayer and island travellers from the prospect of the world's first billion-pound ferries arriving a decade late.
However, this rose-tinted view does not appear to be shared by Audit Scotland, with the public spending watchdog noting sternly that it was unclear how the managers' performance had been assessed or whether "appropriate frameworks and governance" were in place and also that the payments had not been approved by the Scottish Government.
The redoubtable Stephen Boyle, Auditor General for Scotland, said: "It is unacceptable that performance bonuses were awarded to senior managers at the shipyard, without proper governance for such payments. The Scottish Government needs to make sure its rules over pay are followed by this public body."
Given the level of payout, compared to the yard's performance, it begs the question of what kind of bonus they would have received if the two ferries had been delivered on time and on budget. Instead of trebles all round, would every senior exec have been rewarded with a Spanish villa or two? There are some who say 'bonus culture' has gone too far. They may just have a point.