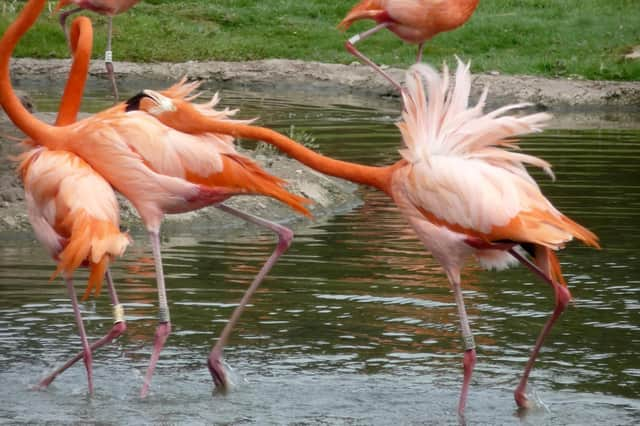 Without this ability, increasing inter-species understanding has been a long and slow process. However, the more we learn, the more it seems that animals and humans are really rather similar.
A new study has found that flamingos with similar personality traits tend to "form cliques" with like-minded friends, apparently proving the saying that "birds of a feather flock together". One of the researchers, Dr Paul Rose, said: "For example, bolder birds had stronger, more consistent ties with other bold birds, while submissive birds tended to spend their time with fellow submissive flamingos." It is a pattern that can also be seen in school classrooms across the country.
In December, another study reported that inner-city robins tended to be more aggressive than their rural cousins, a finding that many people might recognise. And the fact that the country birds became more aggressive when recordings of traffic noise were played potentially suggests a mechanism behind at least some of the stresses of urban life.
Once upon a time, tool use was said to be the dividing line between humans and animals. Then, in 1960, primatologist Jane Goodall's famous studies of chimpanzees revealed they used blades of grass to fish for termites, and that line was blurred. It was a discovery that prompted paleoanthropologist Louis Leakey to say: "Now we must redefine tool, redefine man, or accept chimpanzees as human."
Similar attempts to create a boundary have faltered. Perhaps it's time to fully accept we are animals and, as such, have much to learn from our fellow fauna, despite our communication problems.