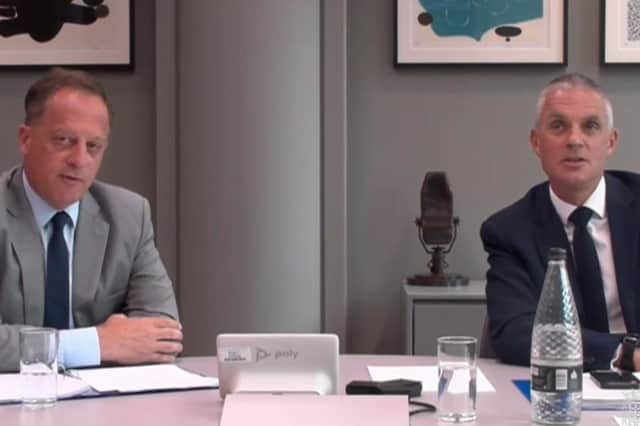 Staff must abide by them on social media whether acting in an 'official' BBC or a personal capacity. Freelancers who are "clearly identified with the BBC", like Match of the Day presenter Gary Lineker, are also required to behave "in ways that are consistent with the BBC's editorial values and policies".
They are not allowed to express support for a political party or a "view for or against any policy which is a matter of current party political debate; advocate any particular position on a matter of public policy, political or industrial controversy, or any other 'controversial subject'; [or] exhort a change in high-profile public policy".
So, on the face of it, Lineker did breach the BBC's rules in condemning the UK Government's Illegal Migration Bill in forthright and, many would say, over-the-top terms. However, the defiant stand taken by the former England striker and his colleagues has effectively turned the tables on BBC management, exposing its "impartiality" campaign as an unreasonable attack on free speech. Impartiality may be important for news coverage provided by a public broadcaster, but it should not rob anyone with any profile of a fundamental democratic right.
Davie, who like Sharp has links to the Conservative party, came into his job under considerable pressure from Boris Johnson's government to stop criticism of Brexit. But the spotlight is now on their own 'impartiality', along with their errors of judgment and managerial incompetence in handling this affair.
It is their actions that have brought the BBC into disrepute, creating a particular problem in Scotland, where research by regulator Ofcom "has 'consistently' found audiences in Scotland are less satisfied with the BBC than viewers in other parts of the UK", according to a new Commons' Scottish Affairs Committee report.
Davie and Sharp now appear hopefully compromised and the question should be whether they, not Lineker, are fit to remain in post, given the damage they have caused.