There's a consequence to this increase in anti-trans rhetoric. Sadly, anti-trans hate crime has skyrocketed in recent years, from 1,700 cases reported in the UK in 2018, to over 4,000 in 2022, according to Home Office figures. Indeed, while trans people are a relatively small community, hateful attitudes have spiked overall, whether it be in relation to race, religion, or sexuality.
In reality, this means significant proportions of society are being treated unfairly and marginalised, with few avenues of support to turn to. There is an imperative here about honouring human rights and creating accepting communities. In an NHS Scotland study from last year, nearly half of the LGBT+ people surveyed said they had been discriminated against, but figures were highest among non-binary (65 per cent), trans masculine (62 per cent) and trans women (55 per cent).
These aren't just figures, these are the experiences that the community regularly has to go through. Just recently, while picking up a coffee in the southside of Glasgow, I was shocked to find anti-trans leaflets in the cafe and similarly, anti-trans stickers on lampposts on my walk home. It is no surprise that this increase in hate crime and an anti-trans environment is having a significant impact on trans people's mental health.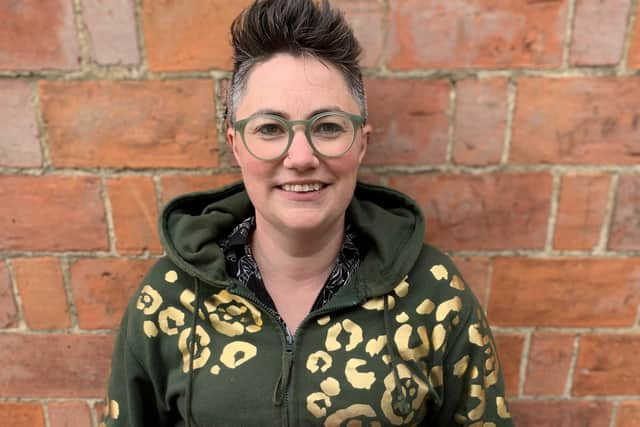 We know that the NHS is stretched. The waiting time in Glasgow to get a gender identity clinic appointment is more than five years and mental health services have long delays too. We need more support to deal with the unaccepting and intolerant environment that we are living in.
Every trans person has their own experience but for me, even with all the resources I have, it has not been an easy or straightforward journey. Most of us struggle with mental health and acceptance from friends and family. That said, coming out as trans is one of the best things that I've done and it has had a profound impact on my self-confidence, and overall happiness. I feel proud and joyful to be part of Scotland's beautiful trans community.
My wife, Lou, and I started our social enterprise, Pride Outside, to help others who might be facing similar situations and struggling with their mental well-being. It began by hosting a range of outdoor events for the LGBTQ+ community because we knew from our own experience that being outside in nature offered a welcome boost.
Last year, the outdoor space we had been using was vandalised with homophobic and racist graffiti. It was at that point we realised that we need to do more to provide support for people to learn more about the LGBTQ+ community.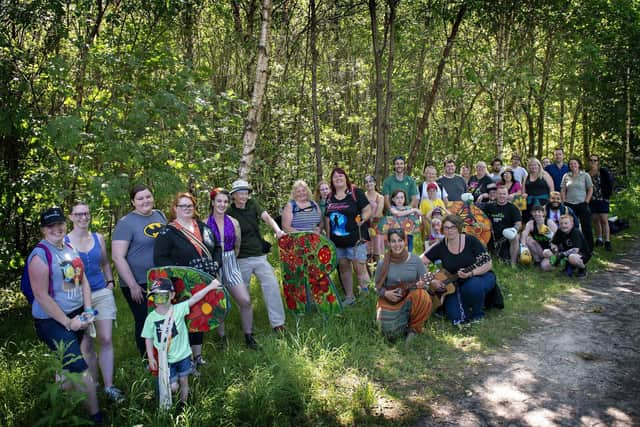 This month, we are launching new diversity and equality training programmes for friends, family and organisations. With help from Social Investment Scotland to develop our business strategy through its Retail for Change programme, we hope to deliver training courses to help even more people go from LGBTQ+ confusion to inclusion.
We want to create a safe space for asking questions, getting answers and learning more about how to be an LGBTQ+ ally. It starts with knowledge and education. We want parents, employers and trans people themselves to feel more positive about the future – because everyone has the right to be accepted.
Ellis Beardsmore (they/them), trainee psychotherapist and co-founder of Pride Outside