Thousands of years of traditional knowledge and decades of ecological science had shown the wisdom of cherishing our trees. For the obvious things, like timber and fuelwood. And for the less tangible but equally important benefits too, like flood protection, carbon capture, or a home for wildlife and spiritual succour.
If we knew this, and could show it time and again with the best economics and using the latest scientific insights, why was it that forests around the world were being lost, and what could we do to change this?
Those questions were especially charged when applied to the most useful forests. Chief amongst these are mangroves, straddling the land and the sea and bringing multiple benefits to both.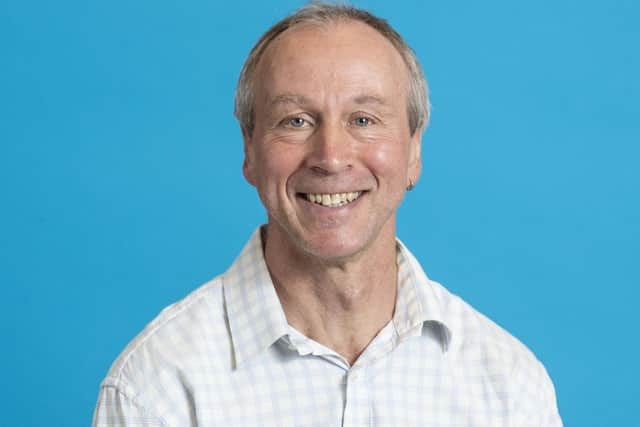 Decades of destruction had removed more than a third of these marvellous forests from the world's coastlines, and ten years ago the decline continued. The founding of Mikoko Pamoja, in Kenya in 2012, offered a new answer to these questions and a novel attempt to turn the tide on mangrove loss.
Research had shown just how much carbon mangroves could store – often five times, per unit area, more than forests on land, with deep deposits in wet soil representing thousands of years of accumulation. If the forests are removed, this stored carbon begins to leak into the atmosphere.
Clearly, maintaining these natural carbon stores is a climate policy priority, and ten years ago a new market was emerging in response. Here was a way to turn the theoretical value of the forests into real income for the people defending and restoring them.
Working with communities, scientists and government in Kenya, researchers led by Edinburgh Napier University, collaborating with Bangor and Edinburgh Universities, established the world's first mangrove conservation project to be funded through the sale of carbon credits. 'Mangroves Together' (Mikoko Pamoja in Swahili) is owned by the community that lives in Kenya's Gazi Bay and depends intimately on their mangroves for their livelihoods.
New techniques in forest restoration and new approaches in documenting the carbon benefits from planting and conservation allowed the team to develop and sell mangrove carbon credits, working with Plan Vivo, an independent carbon standard based in Edinburgh. All the money raised goes to running the project and benefitting the community.
In the early years, we struggled to attract investors, understand the carbon market and convince buyers of the urgency of mangrove conservation. Now, the project has inspired other communities in Kenya and across the globe, while demand for ethical mangrove carbon credits outstrips the supply.
By conserving and restoring mangroves at the project site, Mikoko Pamoja has kept more than 15,000 tonnes of CO2 from the atmosphere and raised over 120,000 US dollars for investment in local jobs, schools and water sources. It has helped stop mangrove loss in Kenya and worked to spread the message worldwide.
So mangrove conservation may just become a conservation success story. There are hundreds of other communities that could benefit from this combination of applied science, local ownership and innovative funding. Our ambition over the next ten years is to help them to do that.
Professor Mark Huxham is a professor of Teaching and Research in Environmental Biology at Edinburgh Napier University