The world's nations agreed in 2012 at the Rio+20 meeting to work on this kind of agreement and, just over 20 years later, after five sets of talks, the last two weeks of negotiations, which ran late into Saturday night, resulted in the High Seas Treaty.
The treaty applies to around half of the planet's surface and the headline commitment is that 30 per cent of international waters will be protected from damage by 2030, delivering on a promise from last year's biodiversity talks. There will be a new body to oversee conservation of marine wildlife and create protected areas for wildlife.
There will be more scrutiny of activities which affect the marine environment, including fishing, mining, and oil and gas extraction. And there will be more sharing between nations of the income from products derived from the oceans, including medicines.
There is even money attached, with €4 billion (about £3.56bn) of ocean finance promised by 2025 from European public banks. The treaty is a great step forward for conservation but it does not come into force until 60 nations have ratified it. This could take two years, leaving only five years to deliver on the 30 per cent protection pledge.
As well as being vital for nature, the oceans provide a livelihood for around half the world's population and absorb most of the extra heat and a quarter of the climate change emissions that we have been adding to the atmosphere. This is such a massive contribution; without healthy oceans, we face climate catastrophe.
Like all territorial waters, Scotland's seas are not covered by the treaty, although the 30 per cent protection pledge does apply as an international commitment. Scotland's sea area is perhaps surprisingly large, at six times the size of our land area, and makes up 61 per cent of the area controlled by the UK.
There are already 233 sites of varying sorts protected for nature in Scottish waters, including top-level former-European protections, covering 37 per cent of our marine area. The Bute House Agreement between the Scottish Greens and the SNP requires this to go further with ten per cent of waters to be 'highly protected marine areas' by 2026, with nature basically left to do its thing undisturbed.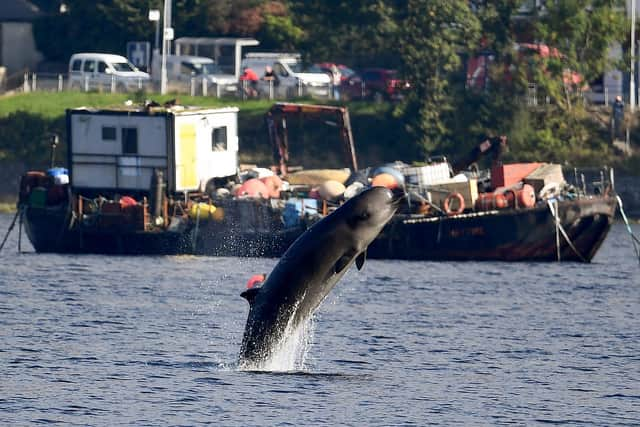 Sounds good but all is not well. Our seas are among the most biologically productive in the world, supporting around 6,500 species. But they are feeling the impacts of climate change, pollution and over-fishing.
Climate change is changing the balance of species, contributing to significant declines in seabird numbers and a huge drop in harbour porpoise numbers, and increasing ocean acidity, making it harder for shellfish to build their shells. Microplastics are found in the waters all around Scotland, with the Clyde, Forth, Tay and Solway the most contaminated. Destructive fishing practices are wrecking the seabed even in some protected areas.
The new treaty is very important but implementation in international waters needs to start right away, and action here in Scotland needs to accelerate if we are to have clean, healthy and productive seas.