Thirty years and more after their ordeal began, the final evidence in the worst health treatment disaster in British history was laid before the UK-wide inquiry which had taken decades to secure. And now they must all wait, again, for the report. It is difficult to imagine how up to 30,000 lives were affected and an estimated 3,000 people died as result of a treatment that was intended to make lives better.
Factor VIII was a plasma created from human donations that was introduced to help people with haemophilia and other bleeding disorders by making their blood clot more easily. Before then patients had to face lengthy stays in hospital for transfusions, even for minor operations or injuries.
What wasn't known was that the plasma contained blood-borne infections from the donors that would prove fatal for those it was meant to help. Factor VIII had first been identified in the 1940s and was introduced as a medication in the 1960s, but it was during the 1970s and 80s that people were given the blood clotting agent carrying the HIV and hepatitis viruses.
At that time the services in the UK, which were struggling to keep up with demand, began to import the Factor VIII blood clotting agent from the United States. Much of it came from prisoners and drug users who sold their blood through donation which was then pooled and concentrated to create Factor VIII.
At that time, HIV had not been diagnosed and there was limited understanding of hepatitis, so the fact that those donor groups were at higher-risk of blood-borne viruses does not seem to have registered. In the 1980s, when understanding of both HIV and hepatitis improved, blood products began to be heat-treated to destroy potential viruses and screening of all blood products began in 1991. By then, of course, the damage had been done and lives had already been lost.
Radio 4's Today programme made difficult listening on Friday as families recounted the pain they have felt for decades and the loved ones they have lost. One woman told how she had discovered that she and both of her daughters have been infected with HIV by a blood transfusion she had been given before either child was conceived. It had been passed on to them during their birth.
A father told of the pain he and his family had gone through over his son's death. He had been given blood products contaminated by HIV in the early 1980s when there was little understanding of the condition and public fear was at its zenith. Already distraught at what had happened to their son, the family then had to deal with the lack of understanding and stigma which then surrounded HIV.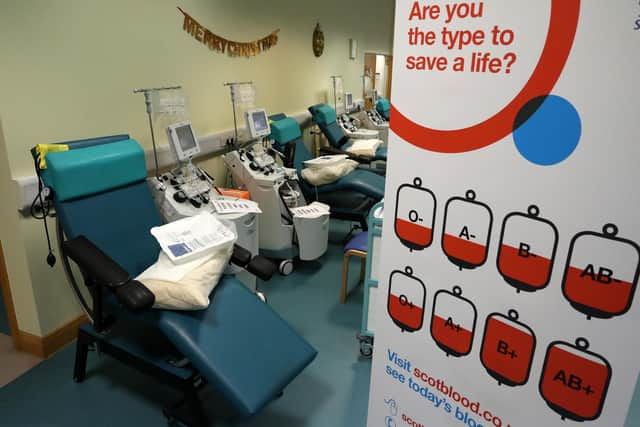 I thought about friends of my own family who had gone through the grief of losing their father to hepatitis after what had seemed like a life-saving kidney transplant. He had been given a contaminated blood transfusion during the transplant which eventually claimed his life. In a way, the system had let them both he and the donor down as he never enjoyed the full, long life that should have been the result of that amazing, selfless gift.
All of those families and thousands more have lived with pain, confusion and, in many cases, financial hardship for what is now approaching four decades. And while there are, no doubt, ways of explaining away why it took time for science to realise the mistake, the same cannot be said for politicians and the authorities.
In 1991 the BBC screened a ground-breaking documentary which laid bare what had happened. But it took until 2015, and the then Prime Minister David Cameron, for the government to recognise the wrong that had been done and to apologise in the House of Commons. Even so, it was only in August of last year that the first interim payment of £100,000 was agreed to all beneficiaries and bereaved partners. And the inquiry which concluded just days ago with the final statements from survivors had taken almost four years.
Sadly, however, those families who have been through decades of torment are not alone in their frustration with a system which seems to make it unendingly difficult for them to achieve closure for public failures which have cost them dear. In the five years that I have been an MP, parliament has been dealing not just with this inquiry but others, including the outrage that is the Hillsborough disaster, the Grenfell tragedy of almost six years ago, and the Manchester Arena bombing.
Each of those incidents is characterised by families facing an individual and unimaginable heartbreak while simultaneously having to cope with the impenetrable machinery of authority and government. Every time we, and those who have suffered, ask that lessons are learned. That nobody else has to go through the same interminable torment in their search for justice. Because it is justice that they seek for themselves or their loved ones. Compensation is rarely a major consideration.
Each time we try, as a society, to learn. But somehow each time we fall short and another tragedy emerges that could have been avoided if only we had learned. As they await the result of the inquiry, the families at the centre of the infected blood scandal will be hoping for that justice. And closure.
Perhaps the best outcome we can offer is finally to learn. To always ensure the best possible safeguards and safety measures in our health services, our public events and our buildings. Sorry just isn't enough.