Joanna Barrett: Keep Early Years promise to children now they're much more vulnerable
It could take many years for the full extent of harm caused by coronavirus to be revealed; with some of the ill-effects never being linked to the disease.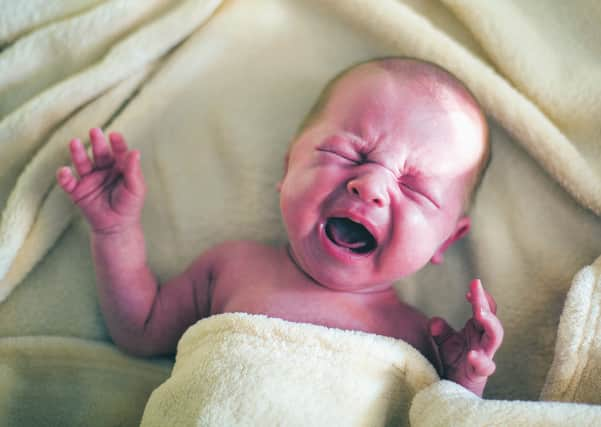 An impact we are deeply concerned about is on pre-school children, as they are among the most vulnerable and have also been largely invisible during this public health crisis. An estimated 13,500 babies delivered in Scotland during the pandemic, have been born into a society of heightened anxiety and stress.
Babies are a uniquely vulnerable group of children. They are especially vulnerable to physical and emotional harm because of their fragility, their complete dependence on adults for their care and protection, and their inability to seek help. We know that a third of looked-after-children and half of those on the child protection register are under five. And there is extensive evidence showing early experiences have profound effects on lifelong development.
Child protection for babies and toddlers relies heavily on face-to-face, direct contact between families and their health visitors and social workers, but lockdown has made this kind of support more difficult. Engaging with families and delivering support online is not always relevant or effective in connecting with very young children.
Many families who were experiencing hardship before lockdown have been driven to crisis point, and are in desperate need of more than remote support. We and others working with vulnerable families have seen a significant increase in mental health issues, substance misuse, domestic abuse and social isolation. Some families are destitute, queueing for meals and foodbanks. Of course, such stresses can overload parents and affect their ability to provide the nurturing care they want to and that their baby needs. Covid-19 has increased the vulnerability of those already vulnerable and is likely to increase inequalities. For some children, this may impact on their development and have lifelong consequences.
However, preventing longer-term impacts is possible. As we move out of lockdown and turn our focus to social and economic recovery, we must consider how we can mitigate the negative effects of the crisis both now and in the future.
In the short term, it is vital that direct support is given to parents whose wellbeing and security is threatened, or who have lost vital sources of support, such as nurseries, care packages or networks of relatives and friends.
In the longer term, we must invest in identifying need and providing early preventative support for families facing a range of adversities. From our direct work with families, we know that supporting parents to help them reflect on their own early experiences can provide them with the insight required to become emotionally available for their young child.
In 2008 the Scottish Government published the Early Years Framework, a 10-year plan with an ambition to give children "the best possible start in life', by shifting the focus from crisis management to prevention, early identification and intervention in the delivery of early years' services.
However, this ambition has not been fully realised in most parts of the country. We know that, too often, referral to mental health or specialist parenting support services does not happen until problems have emerged that are overwhelmingly challenging for both parents and professionals.
The Independent Care Review, published just weeks before coronavirus was declared a pandemic, set out the urgent need for families to get consistent, tailored support as soon as possible so that more children could "live a safe, happy life at home with their families".
We recognise the immense strain that Covid-19 has had on the public purse but at the same time the effects of the pandemic mean this type of consistent support is needed more than ever.
The Scottish Government cannot hold back on its commitments made in response to the review. It is imperative that vulnerable families are offered easily accessible and compassionate support, without delay.
And, in recognising the unique vulnerabilities of very young children, specialist infant mental health services, which support that critical parent-baby relationship, must be adequately funded in the long term and available to all families wherever they live.
Joanna Barrett is policy and public affairs manager for NSPCC Scotland
Comments
 0 comments
Want to join the conversation? Please or to comment on this article.