That's a phrase which PR and press people use for a story that is put out, often 'leaked' to distract from something perhaps bigger or more difficult to explain. Of course, the FM may have genuinely wanted us all to pore over every detail of her income in minute and potentially revealing detail.
And it may have been purely coincidental that the trumpeted release of the tax return came amidst a week of major, and less widely proclaimed, embarrassments for her government, and frustration for the rest of us. Three major projects, each of which has been heralded as ground-breaking, have hit major roadblocks.
I take no pleasure, even political, in seeing yet more disappointment for the people of Scotland. And this time it is not just her political opponents who are unhappy with the First Minister and her government. Veteran MSP Fergus Ewing, of the SNP's iconic family, described the announcement that the 2025 deadline for the A9 dualling would not be met as "simply a betrayal of the Highlands". I have to say that, as someone who drives that road regularly, I completely agree.
Failure to make the promised improvements will impact the economy as well as the health and well-being of isolated communities with poor access to vital services. But most of all it is a failure to make the main route north safe for all of us. Safety was a major factor in the decision to upgrade a road on which the number of deaths still managed to record a heart-breaking 20-year high in 2022.
Thirteen people lost their lives on the stretch from Inverness to Perth of which approximately 77 miles remain to be dualled and the tender for the latest stretch – Tomatin to Moy – was announced this week to have been delayed. Promised improvements now will have to wait while thousands continue to face the real fear of driving on a road which switches intermittently from dual to single carriage and on which you can meet a tractor or road works at any moment.
Meanwhile, the addition of the Greens to the government doesn't seem to have done much to help ensure the much-boasted-about Deposit Return Scheme will work. This week it seemed destined to a long uncertain gestation period as problem after problem emerged to cast its future into doubt.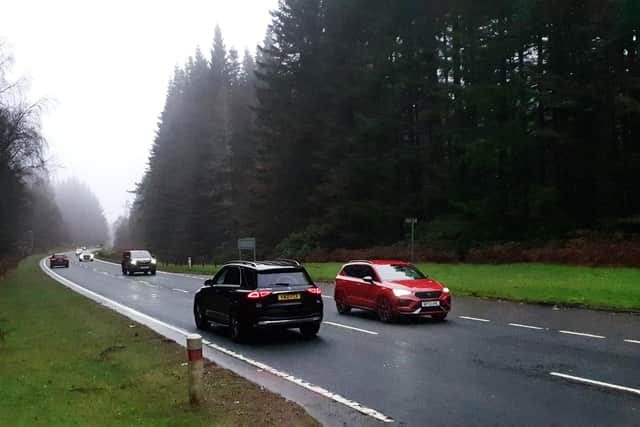 To most observers, it seemed like either the simplest of theories or something we remembered from our childhood. When you bought a bottle, you got some money back when you returned the empty one to the shop. Now it seemed that the ultra-clever reverse vending machines would make the process even simpler by offering a recycling spot where you popped in the container and out popped your deposit.
The scheme will be run by Circularity Scotland, a not-for-profit commercial organisation of which producers, return points and trade associations can all be members. It will also collect revenues and distribute payments to everyone involved. Again simple one might think. But one would be wrong.
On a practical level, retailers are unhappy that the vending machines will cost around £20,000 to install and take up valuable retail space. Producers are also beginning to ask questions, and then there are the problems of different pricing for different parts of the UK. Which raises another not insignificant problem: the Internal Markets Bill.
A leading lawyer this week claimed that Scotland's Deposit Return Scheme could create an unlawful trade barrier with the rest of the UK where a similar scheme will be introduced in 2025. Delay may be the only option, and not just for the Deposit Return Scheme and the A9 improvements.
The transfer of welfare responsibilities from Westminster to Holyrood is one of the most significant developments included in the 2016 Scotland Act which conferred new, post-referendum powers on the Scottish Parliament. Amid the clamour of complaints about Universal Credit – not least from the SNP – the change has seemed for many of us to be the light at the end of a very dark tunnel for those working in or dependent on the welfare system.
The change was originally supposed to happen in 2020 but was, perhaps understandably, delayed because of Covid. This week, however, we learned that there has been "slippage" in the Scottish Government plans and the latest projected date for implementation is now 2026. Of course, the Scottish Government is seeking to deflect blame by pointing out that this is a joint delivery by both governments.
But in a letter to the SNP/Green administration this week, the UK Secretary of State for Work and Pensions warned that there should be "no further slippage" in the plans. I am sure he will forgive me if, looking at the recent rash of delays, coupled with the ever-lengthening wait for those ferries and the debacle that was the Scottish Census, I am not confident.
I hope his warning is heeded and the welfare reform does eventually go ahead in a Scotland where people can drive along a completely dualled A9, use the reverse vending machine in their local shop to return bottles and perhaps even check the census results online. I shall not hold my breath.