Opposition politicians would have it that Scotland's ferries are in a woeful condition, the country's railways are in not much better shape and our roads are covered in potholes. I'm not disputing it's their job to talk things down to make the Scottish Government look bad, but while there is much to be improved, there is equally a lot of good in all those areas of transport.
However, sometimes politicians' justified criticism can slip into misinformation, perhaps through misinterpretation of what they hear. Prestwick Airport is a case in point, which has remained controversial since ministers bought it for a nominal £1 nearly a decade ago to stave off closure and the potential loss of hundreds of direct and indirect jobs.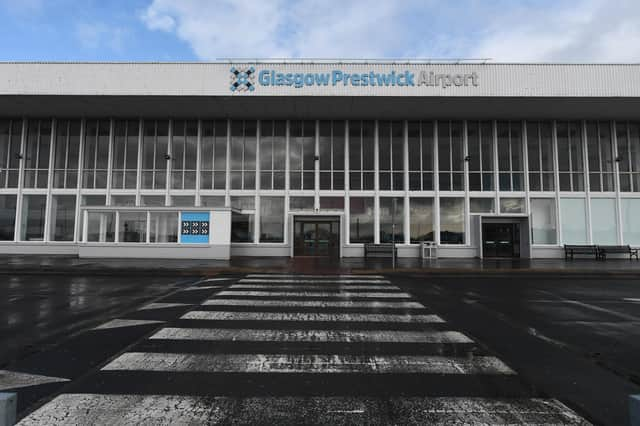 The opposition parties have also legitimately questioned whether these loans will ever be repaid, and what would be their fate should a sale be achieved, as The Scotsman has also reported. But an important point is that while the loans remain outstanding, and their value has been written down by ministers to £11.6m, the transfers finished three years ago when further Scottish Government support appears to have ended.
The airport's accounts also show it has made profits for the last three years, including of £1.2m in the year to last March.
I was surprised to read, then, that according to the Scottish Conservatives, the Auditor General had told Holyrood's public audit committee last month that "Prestwick airport has cost the Scottish Government over £31m and 'many millions of pounds' more could be spent".
In fact, what public spending watchdog Stephen Boyle actually told the committee was that "many millions of pounds of public expenditure is being used to support the airport and to sustain jobs and services there. That will remain the case for as long as the airport remains in public sector hands". I'm not sure where the word "more" appeared from.
I have had it confirmed that he was referring to the past loans and interest, rather than an expectation of any further public funding support for the airport. However, I think some of the reporting of his comments gave the wrong impression, that ministers were expected to have to pour in significant further amounts to prop up Prestwick and keep it operating.
I've also been told that Boyle hasn't taken a view on whether that may be required. So it's not helpful to say the airport is "costing the taxpayer 'many millions' of pounds a year", as the Tories claimed, as all the loans were only paid once and they are not recurring, even if they remain unpaid.