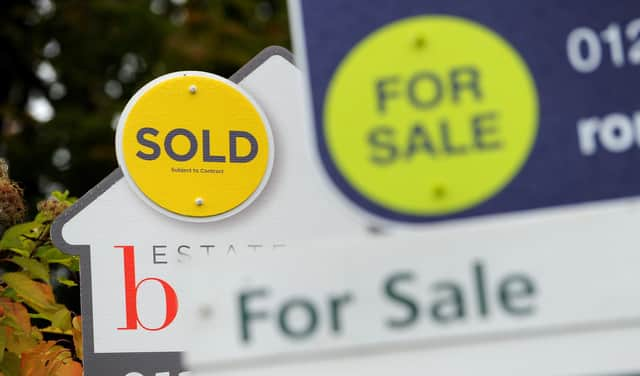 The veracity of some of these publications is questionable; in particular the ones that seem to be no more than "copy and paste" jobs and whose findings on local and regional markets are totally at odds with the experience of estate agents, solicitors and others active on the front line.
Fortunately others do have gravitas and give the professional reader a sense that real time and effort has gone into the conclusions produced within the tomes, even if most are now offered in e-format rather than on paper. And on occasions it is the "secondary issues" – i.e. the ones that do not make a tabloid-type splash – that have most significance.
Take, for example, the latest House Prince Index Report from Zoopla Somewhat down page, away from the headline percentages about national and regional trends in values, Zoopla takes on the delicate issue of residential rental landlords' attitudes to quitting the sector.
Interestingly, the survey says that, comparing the last quarters of 2019 and 2020, there was, in Scotland, an increase in properties listed for sale that had previously been rented out – although the percentage here was much smaller than all the English regions, especially London where it was more than four times as high.
The reasons for listing are simple enough: fear of a tighter tax regime (especially on capital gains) and a better-than-expected (given the covid crisis) sales environment which persuaded many that now was the time to take profit.
However it would be wise to put this trend into perspective. The number of former rental properties up for sale in Scotland during quarter four of 2020 accounted for less than 3 per cent of those listed (and as Zoopla also pointed out, the rented homes being put up for sale in the second half of 2020 account for less than 1pc of the UK's privately-rented sector stock).
So on paper does this suggest that fears about a mass withdrawal of landlords from the market (and a subsequent shortage of privately-rented properties) are exaggerated?
Possibly but that may not be the whole story. In truth, a number of landlords are "marking time". They are sitting with their fingers crossed, hoping that the take up of the anti-covid vaccines will return society to something near normal fairly soon before deciding if the market is worth continuing with.
Should it become clear that rental income will not return to levels pertaining before March 2020 for some time (and the tax regime becomes more draconian) then more may, indeed, decide that time to withdraw has come. Even if it turns out that the "market price" of rental property has slipped from what it was, say 18 months previously, older landlords with an involvement going back many years (and who make up a large minority of the total), will still have made substantial profit, thus providing an incentive to sell.
This situation is not unrelated to another recently-produced survey, this time from an online mortgage advisory company. This claimed that because of the growing gap between house prices and incomes, less than one-fifth of homes in Edinburgh were affordable for locals while only 15 per cent of them were for people buying as a single occupant (the figures are even more depressing for neighbouring East Lothian).
This, to me, confirms the absolute necessity of a strong and varied rental market, especially for those who depend on it for financial reasons. While in much better shape than retail and hospitality, the sector still faces uncertainty and its future will not be clear until how the wider economy "rebalances" in the months to come.
David Alexander is managing director of DJ Alexander