Scotland's approach to deer management must change - Finlay Clark
Scotland is a small country of less than 20m acres. As a nation we have diverse land use objectives and ambitions. We (all land managers and landowners) also need to have an unswerving commitment to doing what we can to minimise the effects of climate change and where possible to protect our natural environment and enhance biodiversity. I doubt anyone will disagree with these statements.
There are many ways to make a positive commitment to the climate change emergency and many see woodland expansion through new planting or regeneration and peatland protection as obvious ways to make a positive and meaningful contribution.
I believe there are some fundamental problems in delivering the outcomes that our nation requires, and which place many woodland owners, farmers, landowners, land managers and forest managers in an almost impossible position. I am not seeking to promote any one land use over another, I am simply highlighting the problems and asking that the Scottish Government reviews carefully the strategic intent and delivery mechanisms.
Currently there is no centrally co-ordinated approach or strategic template to managing our uplands. Instead, we have conflicting and contradictory frameworks around the management of herbivores there. On the one hand we require those in agriculture to maintain minimum stocking densities to qualify for support and those managing deer to reduce numbers to below 10 deer/sq km. The minimum stocking density required from our farmers and crofters is way higher than 10 deer/sq km equivalent. We often apply these contradictory criteria to the same people on the same land.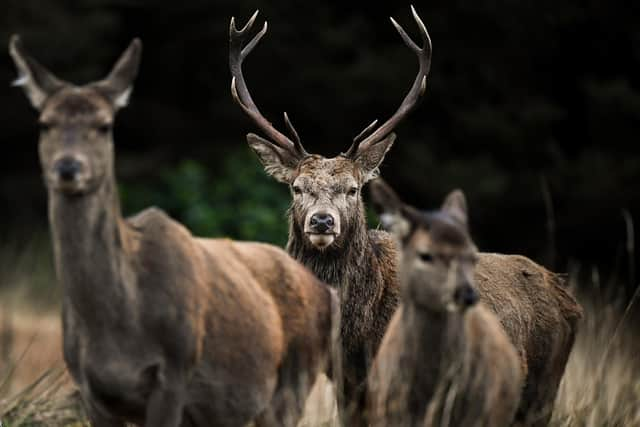 Scottish Government and their agencies are currently preparing to implement almost all of the 99 Deer Working Group recommendations which, for many, will deliver the 2030 Nature Positive outcomes to which we are signed up. There is no doubt that, in the eyes of many, deer are the problem and significant reductions will deliver the desired outcomes. I have been involved in deer management for over 30 years in the uplands of Scotland and my belief is that we have now crossed the Rubicon. There are more deer living in the trees and on agricultural land than there are on the open range. We see numbers of less than 10 deer/sq km over most of the Deer Management Group open range and numbers of 60 deer/sq km plus recorded within some woodlands. Our continued expansion of woodland creates more and better habitat for deer and, without very careful planning and significantly more culling effort within the woodland context, we will not be able to stop the flow of ever more deer from woods to open range. The Flanders Moss situation is an example of what we will face going forward and it is ironic that climate change itself is playing its part in helping deer to be more productive.
There has long been difficulty in getting woodland owners and managers to engage in collaborative deer management - and why would they when they don't really want deer? The reality is, they have them and in ever increasing numbers. Without a strategic approach which all can buy into we are building an almighty problem for ourselves and a problem which will be extremely difficult to overcome.
I hope that we all, with the Scottish Government Biodiversity Stakeholder Group, can make some real in-roads into what are very challenging problems, and that all sectors will play their part.
Without a very different approach we will see a lot of conflict, a lot more deer in the trees which are ever more difficult to manage, and we will have missed the chance to take everyone with us. Without change we are in for a tough time – both the deer and us.
Finlay Clark, The Association of Deer Management Groups
Comments
 0 comments
Want to join the conversation? Please or to comment on this article.