But in truth, it depends on a variety of factors. What is the individual's role? What company do they work for, and which sector is it? Have they met or exceeded their goals, or shown extraordinary leadership?
One reader got in touch with me asking such reasonable questions after a story I wrote at the weekend revealing the salaries and fees that are being paid to senior executives at Circularity Scotland, the firm administering Scotland's beleaguered deposit return scheme (DRS). Its key takeaway, detailing the £300,000 salary of its chief executive, David Harris, has sparked considerable anger and disbelief, especially among drinks producers fearful for their financial future.
Gauging whether such levels of pay are appropriate is difficult, given Circularity Scotland is not an ordinary private firm, but one tasked with delivering a major public strategy. Thankfully, there is at least one parallel that can be drawn. In Denmark, a private, not-for-profit company operates the country's DRS. The firm, known as Danske Retursystem A/S, has been in existence for 23 years, and has operated the Danish scheme since 2002. With a return rate for plastic bottles of 96 per cent, the highest in Europe, its stewardship of the initiative is widely viewed as a resounding success.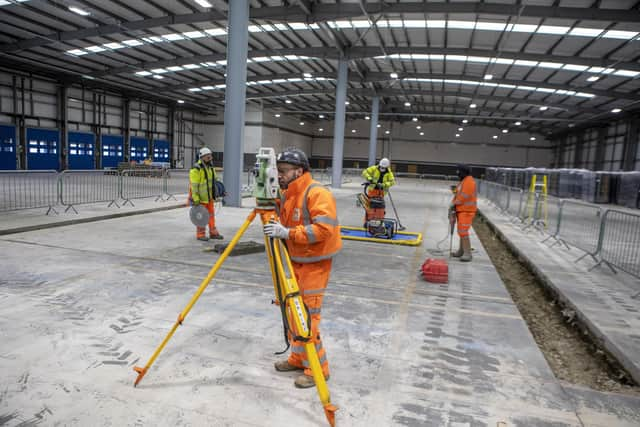 In that context, it would not be unreasonable to expect those in charge to be rewarded in line with their achievements, and arguably, they are. Danske Retursystem's latest accounts show that the salary, pension and other remuneration for its executive board totals 4.5 million Danish krone – around £530,000.
It is a significant sum of money. And yet, it is less than the amount being paid to Circularity Scotland's board. Cumulatively, Mr Harris and its non-executive directors are receiving almost £670,000 a year. Perhaps there were certain factors which drove up their payments. Thanks to the fact the firm is exempt from freedom of information legislation, it is hard to know.
I have been told that Circularity Scotland's remuneration committee appointed an external firm to benchmark the salaries for its senior executive team, but frankly, that invites other questions that have yet to be answered. Who was the external firm and, given Circularity Scotland is a private entity overseeing a quasi-public project, what comparisons were made with other companies? Were those firms involved in other DRS initiatives across Europe, such as Danske Retursystem?
Some may regard the scrutiny of their salaries and fees as inconsequential in light of the wider, and undoubtedly more important environmental goals of the DRS. That is a fair observation. But the two are not mutually exclusive. Perceptions matter, and if there is a public consensus that senior figures at Circularity Scotland are lining their pockets while the DRS stumbles from one crisis to another, it will severely, and perhaps fatally, undermine confidence in the entire project before it has launched.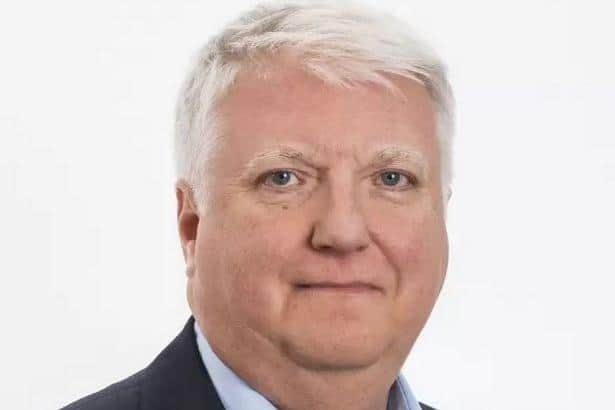 The more I have written about the DRS, the more I believe structural and governance issues lie at the heart of its woes. The reason Circularity Scotland is leading the initiative is because the SNP and the Scottish Greens are fully invested in the 'polluter pays' principle which underpins the entire initiative, meaning industry itself takes the lead. This in itself is not problematic. The idea of ensuring that producers shoulder the greatest responsibility, known as extended producer responsibility, is a long-standing environmental concept dating back to the 1970s.
The difficulty lies in how this model dovetails with the government's own ambitions, and the doubt it sows in the public's mind over who is in charge. A philosophy that is politically appealing poses major practical challenges. On one hand, ministers envisage the DRS as an accelerator for Scotland's journey to net zero, capable of driving down emissions and making progress on stalled recycling rates. On the other hand, they are handing over responsibility for the entire project to a private firm with scant visibility and even less in the way of transparency, with the only meaningful form of regulation resting with the Scottish Environmental Protection Agency.
This fundamental dichotomy at the heart of the DRS, and its potential to undermine the whole enterprise, should not come as a surprise. Indeed, in the final report of the government's own gateway review into the scheme, it was noted that this arrangement was "unusual" for a government, and "brings unique challenges including an unfamiliar approach for government to driving change".
The review, published in December, noted that the Scottish Government (SG) had a vital role to play in ensuring the DRS is a success, and that it needs to find a method to "support the leadership" of Circularity Scotland. Equally, however, it could not go too far. "SG or other public agents stepping in to provide the leadership will negate the founding strategy of industry leadership and it will open SG to responsibility and the consequences of key operational decisions," the review's authors wrote. A government being held to account for one of its flagship policies? Heaven forfend.
One paragraph in the assessment stood out above all others. "This is a complex and novel field of governance, leadership and management," it stated. "The necessary and significant transition from development phases into implementation is still ongoing, and it is not yet clear what the new arrangements for governance, management and leadership should be."
Anyone who has followed the scheme's calamitous progress since then will realise that such uncertainty remains. It may be that the governance and leadership issues are ironed out before August, and the DRS will enjoy the same level of success as its Danish counterpart. Were that to be the case, few people would resent six-figure salaries being paid out. As things stand, however, the notion that some senior executives may be rewarded for incompetence is hard to shift.