The problem in Scotland's hospitals is not getting people admitted to them, it is that too few patients are leaving. Staff know this. Doctors from the Royal College of Emergency Medicine tell me that extra investment should not be in accident and emergency because the problem is delayed discharge.
It is advice the government ought to heed. In 2015, Shona Robison, then Health Secretary, announced that delayed discharge from hospitals, also known as bed blocking, would be eradicated by the end of that year. Like so many of the SNP government's promises on health that claim now lies in tatters. The number of hospital beds occupied by people who are ready to be discharged has reached a record high, for the third month in a row, of 1,950 in Scotland.
Freeing up capacity in hospitals has a knock-on effect on A&E waits and ambulances queuing at the door. It seems obvious and clinicians like Dr Iain Kennedy, the British Medical Association Scotland's current chair, are clear that the problem is the exit, not the entrance, to our hospitals.
Successive SNP ministers have failed to tackle delayed discharge despite being told repeatedly that the solution lies in a proper social care service to look after people when they leave hospitals. We really need to reset how society values the social care sector. There needs to be parity of esteem between health and social care and that begins with parity of pay.
Currently social care workers have been offered a pay raise of 40p taking them to £10.90 an hour – a 3.8 per cent increase. A band-three health worker, a post comparable to a social care worker, will see double that percentage pay rise.
If we want to stem the exodus of workers from social care to supermarkets, then we must value them for what they do and we must pay them. This is why a £15-an-hour social care wage has been front and centre of Scottish Labour's budget proposals for the last three years.
Labour recognises it is difficult to jump straight to £15 an hour so we are asking for £12 an hour now and negotiation with trade unions to get to the full sum. Unless we deal with poor pay and arrest the haemorrhaging of staff from social care, the whole system will collapse.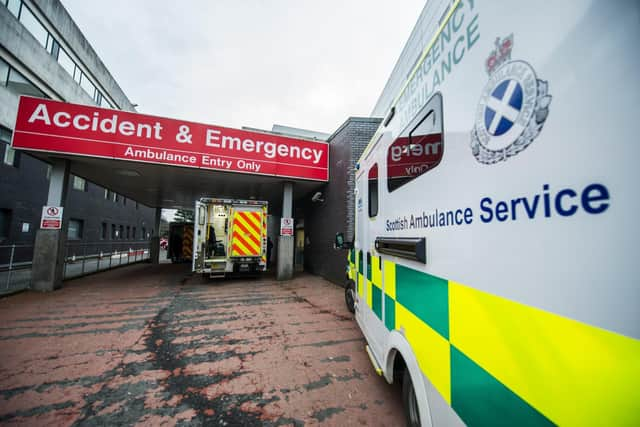 Parity does not end with pay though. Supermarkets, in competition for the same workforce, know exactly what number of vacancies they have, and so does the NHS. I can tell you that there are 6,400 nursing vacancies across Scotland and a 14 per cent vacancy rate in consultant posts across the country. The figures are readily available.
What I cannot tell you is how many vacancies there are in social care because the government does not publish figures. Until there is parity of esteem, social care will continue as a Cinderella service just as we become increasingly reliant on the sector.
It is also a predominantly female workforce and for a female First Minister to simply pay lip service to this is just no longer acceptable. They have the money, it is a question of having the political will to address social care and actually begin to help the recovery of the NHS.
The message that emerged clearly from the emergency roundtables Anas Sarwar and I organised on the NHS and on social care is that everybody thinks investment needs to go to services that sustain people in their communities and keeps the front door of the hospital clear for those in the most need.
The SNP government has done exactly the opposite. They've stripped money, more than £65 million, out of primary care and are simply failing to fund social care. Bereft of ideas of their own, the government has grasped at the concept of a national care service. This is absolutely right in principle. After all, it was Labour's idea and we've been talking about it for more than a decade.
But the SNP doesn't have any vision about what they want the service to deliver. Instead of a discussion about how to improve social care and how you enable people to live fuller lives in their communities, what we have is a bill that's all about structures.
The latest estimate is £1.3 billion to set this up and not a penny of that will actually go directly into improving anyone's care package. The SNP is in danger of creating a national care service which serves the people who run it, not the people it is meant to care for. Understandably there is a lot of anger over the proposals from councils and the voluntary sector, and bewilderment from older people who wonder what this so-called service actually means.
There are things the government could do now with that money which would be more effective. Social care workers could get a pay rise. Scrapping non-residential care charges, a bill of £60 million, would make a huge cost-of-living difference to those who are having to contribute to their care packages.
The government's whole approach is wrong-headed – instead of funding crisis, we should be funding prevention. However, the government is busy stripping away money from community projects like Men's Sheds which help people who otherwise would need much more complex interventions and services. The amount of funding that goes to the voluntary sector is small, but they do such a huge amount with it.
Funding primary care and social care properly is the answer – paying for people who are practitioners in our communities, primary carers like GPs and occupational therapists, and social care staff – and it will ensure that more people avoid that blue light ride to hospital.
Jackie Baillie is MSP for Dumbarton and Scottish Labour spokesperson for health