I've not been riding across some landowner's estate or through the city's many parks. I've been on the streets – in segregated bike lanes that I've never seen anyone else using on any of my weekly 12-mile round trips.
To be honest, I'm not surprised. While vehicles on the main carriageway have to contend with the odd pothole over an otherwise largely smooth surface, the city's cycle lanes are more assault course than protected path. Obstacles include large puddles, mud, litter and other roadside debris – with the odd empty bottles of Buckfast thrown in.
Some of the newer lanes have the added challenge of steeply-sided humps beside bus stops to enable level boarding for passengers. Riding over them as I gather speed down hilly streets, I feel as if I'm about to get airborne like Danny MacAskill. Some even have "Slow" signs painted on the Tarmac to warn of such impending aerobatics.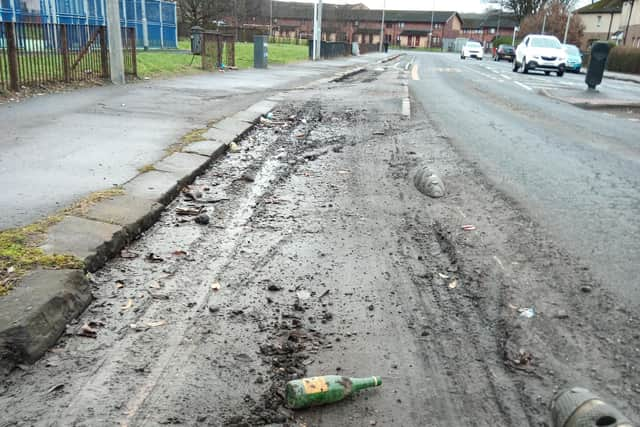 However, the situation is even worse at roadworks. While drivers are usually given advance warning signs of lane closures and traffic lights, cyclists often just run into shut-off lanes with no notice.
Worse still, those signs aimed at riders normally just say "Cyclists Dismount". Why? They have as much right as any other vehicle to be on the road, so if the cycle path is closed, surely they can just use the main traffic lane like everyone else?
But encouragingly, I've lately seen more enlightened signs which actually give riders priority. One said: "Cycle lane closed – No overtaking cyclists within road works." That's more like it.
So why is this important? Don't cyclists account for a tiny minority of those who use the roads? That's exactly the point – the Scottish Government wants the number of us cycling to grow significantly and is channelling a huge amount of extra spending into encouraging more such "active travel".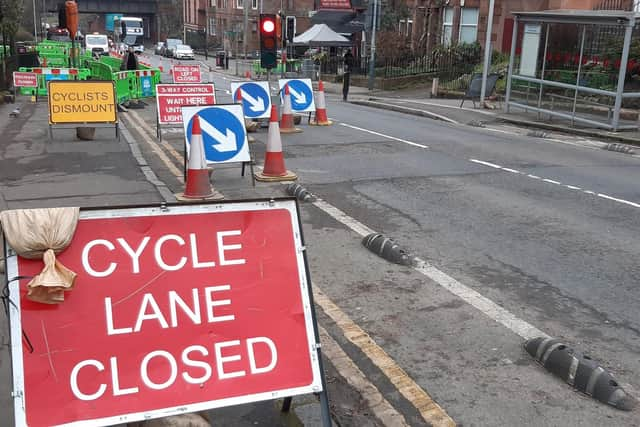 It ticks numerous boxes politically and socially, improving personal health and fitness, and reducing congestion and emissions. If we're cycling and walking more, it should save us financially too by making fewer car, bus and train trips.
But in my experience in Glasgow – and I dare say things may be similar in Edinburgh and other urban areas – some of this new cash has been spent on new cycle lanes and then they appear to have simply been abandoned. No sign of maintenance, cleaning or any other TLC. In many areas, I'd have a smoother ride in a main traffic lane rather than a segregated cycle one, some of which resemble little more than gutters.
They offer an appalling message to would-be cyclists – ride here if you dare, because we really don't care. Cycle paths should be alluring, safe spaces, an enticement for people to try a new form of getting about.
With more than 1,000 hire bikes on the streets of Glasgow alone – and surely they'll be back in Edinburgh again soon – it's never been easier to try it out for yourself. However, we're never going to create a cycling nation unless the experience brings us joy rather than jitters.