Scottish independence, the status quo or federalism: Why Labour's third way deserves a fair hearing – Scotsman comment
The astonishing decline of support for Labour, once the dominant force in Scottish politics, has been once of the stories of devolution.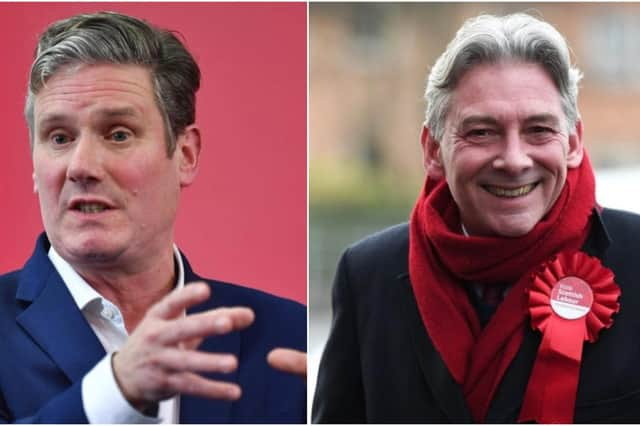 In the 2003 Holyrood election, under Jack McConnell, the party won 50 seats to the SNP's 27, while in the 2010 UK election 41 Scottish seats elected a Labour MP, compared to just six for the SNP.
Fast-forward to December 2019, and the SNP secured 48 Westminster seats to Labour's one, a result that may have partly reflected confused messaging over whether the then leader Jeremy Corbyn would or would not agree to a second independence referendum.
So, for some, it might be tempting to write off Scottish Labour as we look ahead to next May's elections. And indeed, both the SNP and Conservatives have sought to bill this as a straight-forward choice between two parties and two options: independence or the Union.
However, Keir Starmer is a considerably more formidable figure than Corbyn and it is clear he has identified Scotland as a place where the party must radically transform its fortunes to have a chance of success at the next UK election.
With that in mind, he, Scottish Labour leader Richard Leonard and others in the party are attempting to add a third option to the mix with radical proposals for a "modernisation" of the British constitution that would see greater decentralisation and devolution to not just Scotland, but the whole of the UK.
In January this year, Starmer, who is due to give a speech on the issue this week, said: "We need a new constitutional settlement: a large-scale devolution of power and resources. This will involve building a new long-term political and constitutional consensus. I believe that could best be built on the principle of federalism."
Right now, it seems clear that Labour has its work cut out to get this third option onto the ballot sheet in the event of a second referendum, let alone convince people of its merits. But, it could be that as the debate heats up that those on both sides of the debate start to see the merits.
For unionists, a 'home rule' or 'devo max' option might just keep the United Kingdom united. For nationalists, it could be a halfway house towards their ultimate aim of independence. Devolution may have contributed to the rise in support for independence so more of the same could boost support.
With polls showing record levels of support for independence, that might not seem like an attractive option, but if the numbers narrow as during what will be a hotly contested election campaign, it could become more appealing.
And for those not completely wedded to the status quo or the idea of a new nation, it is an option to consider, it does at least deserve a hearing as part of what we hope will be a reasoned and civil debate about Scotland's future.
For anyone in any doubt, the 2014 referendum showed this is an issue that people care most passionately about and that is absolutely fine, but we all must learn to control our emotions and respect those with whom we disagree and the outcome of the democratic process.
A message from the Editor:
Thank you for reading this article. We're more reliant on your support than ever as the shift in consumer habits brought about by coronavirus impacts our advertisers.
If you haven't already, please consider supporting our trusted, fact-checked journalism by taking out a digital subscription.
Comments
 0 comments
Want to join the conversation? Please or to comment on this article.