It's also a service that few even see, the carriages often not rolling into their departure stations until late in the evening before disappearing again shortly after their morning arrivals. That adds to the mystery and romance associated with overnight trains fuelled by classic films such as Murder on the Orient Express and North by Northwest.
However, the operation has always been an expensive beast, not just for passengers, for whom the fare levels make it something of a niche product, even if there is an argument that the price covers both travel and the equivalent of a hotel room, albeit for a briefer stay.
Traditionally a loss-making operation, the Caledonian Sleeper became part of ScotRail after privatisation in 1997 before being split off by the Scottish Government to form a separate franchise eight years ago. Transport Scotland used the opportunity to try to significantly raise the bar on service quality, which resulted in contract winner Serco ordering a brand new fleet.
Serco will be reflecting that running and modernising the Sleeper has turned out to be an even higher risk than their worst predictions, with cumulative losses of £69 million by last March, the latest published figure. Despite bookings bouncing back since, in some cases to record levels, the company appears to have calculated that it will be unable to make a viable return over the remaining seven years of the franchise without significantly increased funding from Transport Scotland.
Ministers balked at that and the franchise will end early, in June. They haven't decided how the service will be run, but it could involve awarding a new contract to Serco under different terms, as The Scotsman reported last year. That prospect triggered a Scottish Labour debate at Holyrood last week, with its former leader Richard Leonard describing the potential move as "governmental betrayal of the highest order".
The party wants the Sleeper nationalised like ScotRail last year, but the benefit is far from clear, other than meeting an ideological goal. If the service was in public hands, the £69m losses would have been borne by taxpayers, along with any increased state funding to make Sleeper fares affordable for more passengers which Labour also seeks.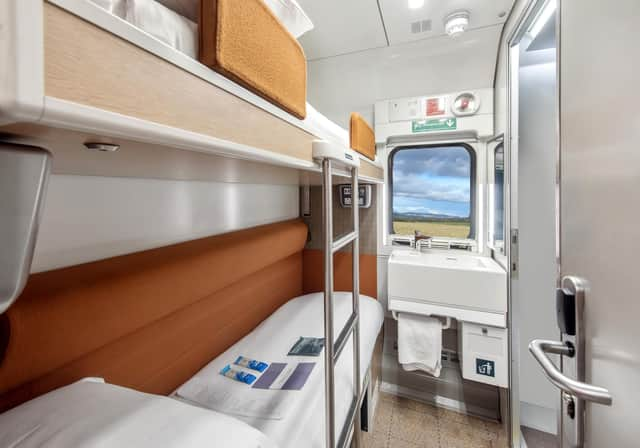 Nationalisation of ScotRail has been far from a panacea – arguably last year's hugely disruptive pay disputes originated in the unions' rejection of the public sector pay limits that came with the Scottish Government takeover. Ministers would need to prove the benefits of a state-run Sleeper service, but there's a good chance they'll want to let the private sector shoulder the risks.