Recently announced is the oldest and rarest whisky from Orkney's Highland Park. There are only 225 bottles of the 54-year-old single malt Scotch Whisky, which has been launched ahead of the distillery's 225th anniversary.
Priced at a whopping £39,000, the whisky was originally laid down in 1968, four refill butts and six refill hogsheads were combined in February 2008 and refilled into first fill European sherry butts, where the whisky continued to mature. The final 14 years of maturation – since 2008 – in ex-sherry casks has imparted an additional deep, rich, natural colour and intensity to the whisky.
If you're of the opinion that 50 is the new 40, and are looking to spend less money, then the Scotch Malt Whisky Society have released Maverick, to celebrate 40 years of the whisky member's club.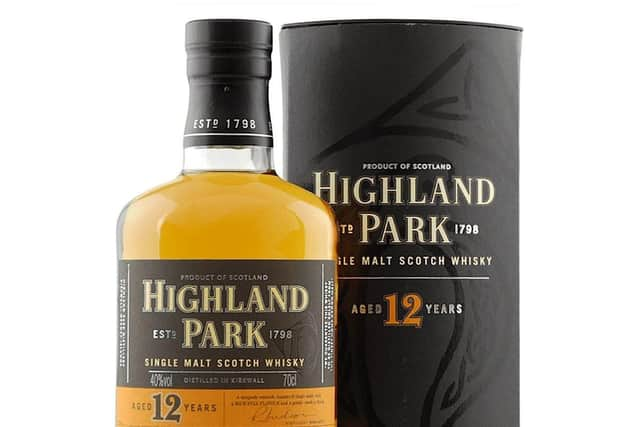 Maverick, which retails for £65, is a 12-year-old small batch single malt Scotch whisky named in homage to the society's unconventional founder Pip Hills, who started the whisky club dedicated to single cask whisky in Edinburgh 'for a lark' back in 1983. Forty years on and the society is approaching 40,000 single cask whisky-loving members.
Wolfburn Distillery, located in Thurso, turns ten this year. And to mark the occasion, the distillery has debuted a celebratory whisky. Launched on Burns Night, this whisky is the first in a series and is priced at £90 a bottle. Named Wolfburn 2023, it's a single cask bottling and has been matured for nine years in an ex-Oloroso sherry butt.
If a whisky cocktail is more your thing, then Speyburn, which celebrated 125 years in December, released a range of easy to make cocktails or 1890s serves.
Producing its first drop of whisky in 1897, Speyburn Distillery, based in Speyside, was born. Taking inspiration from the Victorian era, Speyburn's cocktails include a Jubilee Punch, a Jack Rose, 125 Highball and a Holland House, each a nod to the heyday in which the distillery was launched, whilst showcasing Speyburn's expressions.