Whether you're into so-called sherry bomb whiskies or peat monsters, there have been a few new releases that should be on your radar. While lighter, more subtle whiskies appeal, they are often associated with warmer, sunny days whereas these big, bold, flavourful drams are ideal for getting cosy in front of a roaring fire – or under a warm blanket.
A recent addition from Old Perth is their PX release. The liquid, which was hand-selected from Morrison Scotch Whisky Distillers' extensive collection of mature single malt Scotch whiskies, has spent its entire life in a combination of Oloroso and PX Sherry hogsheads and butts. For the past 15 months, the whisky has been mellowing in first-fill Pedro Ximenez casks from Bodega José y Miguel Martin in Spain.
Fifteen carefully chosen casks bring balance and complexity to the final product. Because of this maturation, the tasting notes include deep fruit notes with sultanas, prunes and cacao – great as a sipping dram, but it would also make a sweet and interesting old fashioned.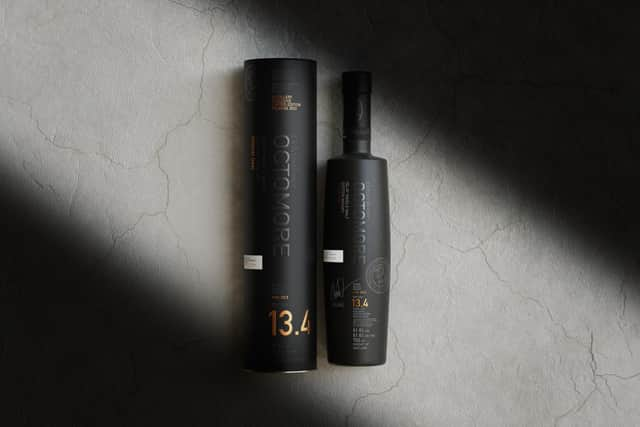 Another relatively new release is Lindores Abbey's Lindores The Casks Of Lindores Sherry Butts. Another deeply coloured whisky, this release was matured exclusively in sherry butts – as the name suggests – before bottling.
While the Edradour 2009 sherry cask matured 12-year-old isn't brand new, it's worth a look if you can get your hands on a bottle. It worth trying independent shops such as Robertson's of Pitlochry, Luvians or Whisky Shop Dufftown. Perfect for those who are missing binge-eating Christmas cake, this whisky is full of dark fruit flavours, but with more than a hint of spice.
If you prefer peat to PX, then try the final release from Octomore's 13 series. Octomore 13.4 is distilled from 100 per cent Scottish Mainland Concerto barley and malted to a heavily peated 137.3 PPM.
Bottled at 61.6 per cent ABV, the spirit has matured in first fill bourbon casks, filled back in 2016, before being re-casked into American Virgin oak casks later that year. The American Virgin oak casks have a high toast level specific to Octomore 13.4's five-year maturation, adding to the whisky's signature smoky character.