The construction sector must build for the future – Roddy Cormack
Changes to working practices could prove disastrous if the Scottish Government doesn't intervene, writes Roddy Cormack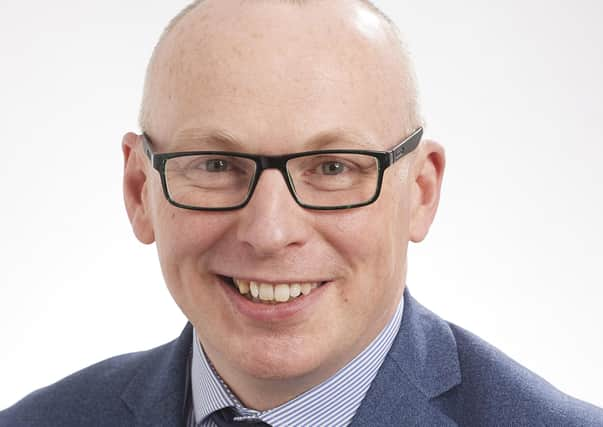 Unlike previous economic recessions, this is the only time I can recall a near complete cessation of cashflow across the board for months on end. Under normal circumstances, this alone would have a serious impact on the construction industry. Having such a shutdown as the precursor to completely changing working practices for the foreseeable future to enable social distancing, could prove disastrous for the sector if the Scottish Government doesn't intervene.
In my opinion, three stages lie ahead for the construction industry. I am not referring to the phases of easing lockdown set out by the Scottish Government, rather steps the industry must go through in the immediate and long-term future as a result of the pandemic.
The first step is finishing contracts and construction projects which were live as we went into lockdown. The prices agreed previously were based on a method of working that is no longer applicable as long as social distancing is in place.
The number of employees that can work on a project then and now will alter considerably once these new measures have been factored in. If a quote was based on ten men completing a job, for example, it may be that only five men can now be on site at any one time, which will likely lead to increases in works duration and, therefore, increased costs. We could find ourselves in a situation where contractors simply cannot afford to continue the work at the original price.
The second stage is pricing up new projects. As well as the costs of complying with social distancing measures, the cost of materials is another concern, as these are likely to vary considerably whilst the supply chain gets back in to production post-shutdown. Notwithstanding such additional costs, contractors may be forced to price low so that they can win contracts to secure cashflow.
The third stage is the reshaping of demand for buildings going forward where the future marketplace is likely to look substantially different to what it did prior to COVID-19. There's a strong possibility that demand for new office, hospitality and retail space will drop significantly. Therefore, even if contractors and construction professionals can survive the first two stages, they will be emerging into a different, potentially more challenging, market.
Governments can't solve all the problems that Covid-19 has created. Its resources are also limited as a result of the crash in the economy. Perhaps it would be reasonable to allow the sector to find it's own way forward.
There are, however, a few possibilities for what government intervention might look like. One option might be where the government imposes a mechanism for dealing with loss and expense claims. A formula for how claims should be dealt with and valued, could be imposed on contracts, rather than letting contractors and employers argue among themselves. There would undoubtedly be winners and losers, but perhaps it might even things out across the sector and help maintain stability.
Another option might be where the government offers grants or loans to employers to fund the additional expenses being added to contract sums. Employers could choose whether to take up the funding, but would still be free to argue the liability for the additional costs if they considered the contractor's claim to be unfair.
A simple solution would be to make the regime for payment, which is currently imposed upon the sector by statute, more rigid and uniform, so that the scope to delay or avoid payment is restricted and any dispute about the amount due is more quickly identified.
We would all rather not have to deal with the challenges Covid-19 has thrown at us. However, with the construction sector responsible for around ten per cent of the workforce, and with hundreds of billions of pounds at stake, we need to find a way forward that is sustainable for all. Further and speedy government intervention into this essential but vulnerable sector will be vitally important.
Roddy Cormack is an Accredited Specialist in Construction Law and Legal Director at Wright, Johnston & Mackenzie LLP
Comments
Want to join the conversation? Please or to comment on this article.