The curious case of Pentland Ferries, CalMac, Alfred and Pentalina – Alastair Dalton
Has fate played a hand in the Orkney-based firm's CalMac charter plans?
It's the ferry operator everyone seems to love – a privately-owned David taking on a state-funded Goliath against which it competes between Caithness and Orkney. Pentland Ferries' vessels also provide a further, visual contrast with those of rival NorthLink – and indeed almost all of CalMac's – in being twin-hulled catamarans. But there is a further distinction between the Orkney-based company and CalMac – in how their respective passengers react when there is disruption.
While CalMac often gets pelters when things go wrong, Pentland Ferries appears to have received an overwhelmingly understanding response from customers since its Pentalina ferry suffered an apparent sudden mechanical failure and ran aground two weeks ago, leading to all sailings being cancelled until at least May 22.
One of many supportive posts on its Facebook page read: "Best of luck you, truly deserve it", while another said: "You can do no more. Fingers crossed for a successful outcome." However, the incident, which triggered a lifeboat evacuation of the 60 passengers, is only one of a string of setbacks for the company, and I'm curious as to whether they are just a series of unfortunate coincidences.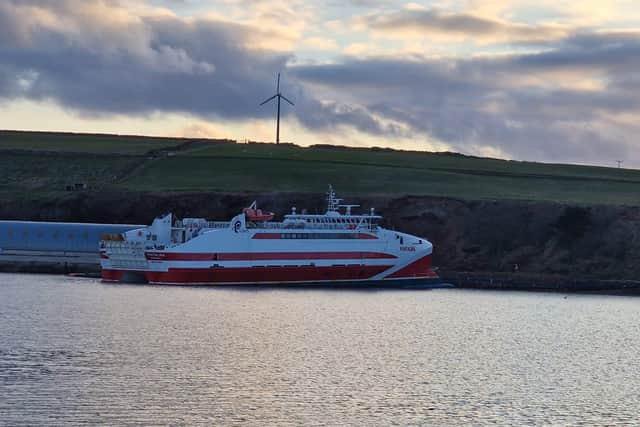 For starters, Pentalina's apparent breakdown came less than two weeks after it was issued with a passenger safety certificate following an overhaul, which itself came four days late due to some "small outstanding items". Not unprecedented, I'm told, and being passed for service won't be a guarantee that nothing will go wrong.
Then there's the fact that this was the second time in nine months that one of the company's ferries had run aground. Alfred grounded on the isle of Swona in July, with half its 84 passengers being evacuated by lifeboat, with six people among those who were injured suing for compensation. Both incidents are being investigated by the UK Department for Transport's marine accident investigation branch, so we don't know yet if there are any common factors.
Finally, a week after Alfred began its nine-month charter with CalMac, to become a much-needed relief vessel to plug gaps caused by ferry faults, it too hit problems. Pentland Ferries announced last Friday that it was "conducting a service of hydraulic systems on Alfred which means the vessel cannot yet enter service", with "minor amendments to the stern door". CalMac's description of the setback as "disappointing" sounds like a massive understatement. The vessel is due to finally enter service on Friday, on the main Arran route.
There is one other curious aspect to this tale. For months, CalMac had been negotiating to charter Pentalina, not Alfred, from Pentland Ferries, as it had done unsuccessfully two years ago. CalMac chief executive Robbie Drummond told me in February it had been "in dialogue for quite a while" over Pentalina. So when it was announced a month later that Alfred had been chartered instead, I did a double take and had to check my interview notes that I hadn't misquoted him.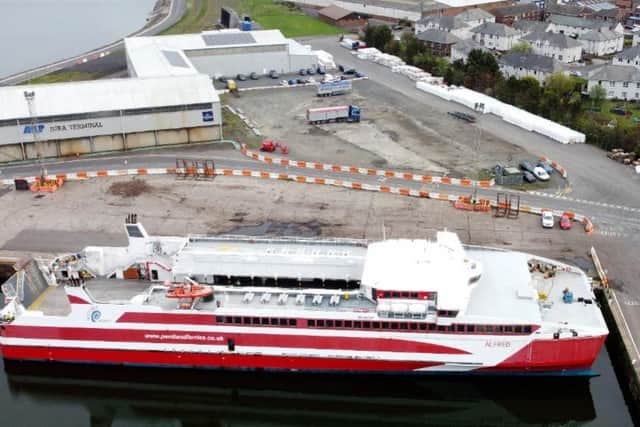 No explanation has since been forthcoming as to why Pentland Ferries apparently changed the vessel it was offering at the last minute. Perhaps after its breakdown, CalMac was relieved it hadn't chartered Pentalina – only for that fault with Alfred to appear. This saga may yet run and run.
Comments
 0 comments
Want to join the conversation? Please or to comment on this article.