There are, indeed, some hopeful signs. Inflation is expected to fall to 2.9 per cent by the end of the year, and while the economy is set to shrink by 0.2 per cent, the UK will avoid a "technical" recession, returning to growth in 2024 and 2025.
So, particularly when compared to the Office for Budget Responsibility's dire warming in November – after Liz Truss's disastrous seven weeks as Prime Minister – of a full-blown recession, Hunt's Budget might sound like good news. And he certainly seemed to think so, declaring: "Today we build for the future with inflation down, debt falling and growth up. The declinists are wrong, and the optimists are right."
However, although a fairly dramatic fall in inflation from the highs of more than ten per cent will be welcomed by all, prices will not actually go down, simply rise more slowly. So the problems faced by people who are currently struggling to make ends meet are set to continue. And a contracting economy still brings with it considerable human misery, regardless of whether or not it's not as bad as economists had feared.
The Office for Budget Responsibility was left to spell out the bleak consequences for ordinary people. "Real household disposable income per person – a measure of real living standards – is expected to fall by a cumulative 5.7 per cent over the two financial years 2022-23 and 2023-24. While this is 1.4 percentage points less than forecast in November, it would still be the largest two-year fall since records began in 1956-57," it said in a report. In other words, it will feel like we are getting collectively poorer to a greater degree than at any time in nearly 70 years.
Responding for Labour, Keir Starmer said the economy "needed major surgery, but like millions across our country, this Budget leaves us stuck in the waiting room with only a sticking plaster to hand". The UK, he said, was "a country set on a path of managed decline, falling behind our competitors, the sick man of Europe once again" with Hunt simply "dressing up stagnation as stability". The SNP's John Swinney described the statement as "another missed opportunity to take meaningful action to lift families out of poverty, invest in our public services and help businesses so that our economy can grow".
These party political voices were joined by a chorus of others from the 'real' world. The Federation of Small Businesses said it did not "offer much practical help to smaller firms worrying about their costs and cashflow", noting "a lack of headline measures to provide the immediate support they so badly need". The National Farmers Union Scotland said it was "deeply disappointed" about the level of help with energy costs for the agricultural sector beyond March, warning of a reduction in food production and "longer-running food price inflation for consumers". And James Kirkup, director of the Social Market Foundation think tank, said the patchwork of energy support meant "many people in real need don't get enough help, while some wealthy households get public money they don't really need".
Public sector workers will also note that Hunt did not announce any extra funding for improved pay offers, which affects Scotland as a result of the Barnett formula. The Scottish Government is to get an extra £320 million because of this Budget, the Chancellor said, adding that at least one of 12 new investment zones – each one a "potential Canary Wharf" – would be created in Scotland.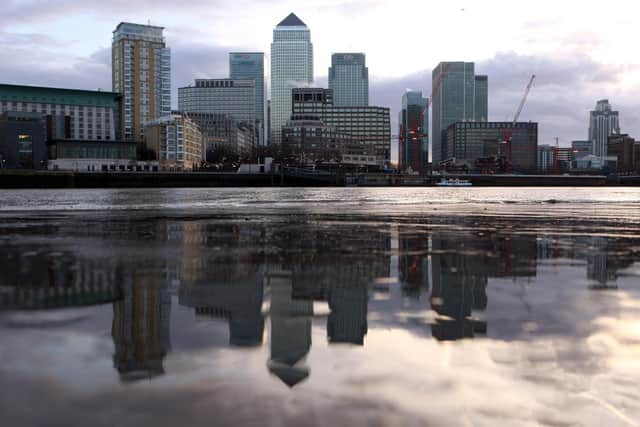 Such ambition is welcome, but optimism only goes so far. And it is not "declinist" to say the harsh reality is that, for many, life in Britain is going to continue to get worse for some time to come.