Victory is mine in the joy of Christmas past - John McLellan
With Covid terror ratcheted up and the onward march of Amazon and home shopping, every house will have received enough packaging to keep a recycling centre busy for a year.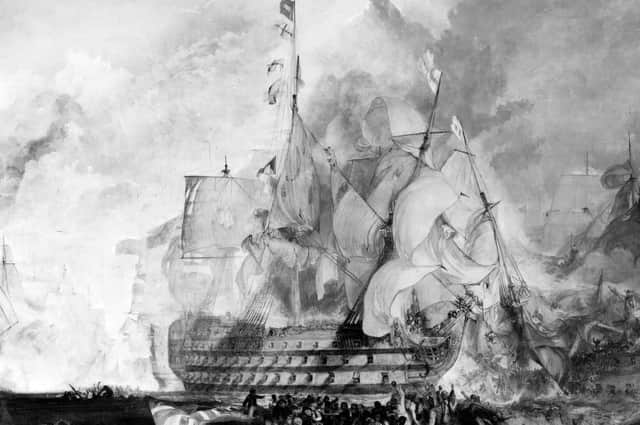 Earnest anti-car types must tremble with rage at the white vans criss-crossing suburban streets packed with all manner of wonderments, and just as many will be going back with returns after yesterday.
The problem, or advantage depending on your outlook, with online ordering is it lets you make those little purchases which would previously have been just a fleeting thought, and next-day delivery can turn the merest notion into reality in 24 hours. No need to track down and phone an obscure specialist retailer somewhere near Aberystwyth.
At this time of year when thoughts turn to presents and childhood memories, in idle moments it's tempting to trawl back in time to those ungrateful disappointments of Christmases past, rediscover playthings which disappeared in embarrassed adolescence or were passed on to younger relatives. Enter the results in the search bar and you can reconstruct bygone days with a click on checkout.
And after a thoroughly miserable year why not? Another Covid-19 deviant is billowing its way from South Africa, and the expert COVID-19 Genomics UK consortium reckons there are about 4,000 varieties already out there competing to be the Harold Shipman of the virus world. There's no danger in some home-delivered retro-retail therapy compared to venturing onto streets apparently suppurating with mutating killer viruses, the likes of which HG Wells, John Wyndham and Stephen King could not have dreamt up together if they'd gone to a mutant killer virus writers' retreat.
Might as well dwell on the past when, vaccine or no vaccine, deal or no deal, on every news bulletin our governments keep giving reasons to fear the future. The problem with retro-retail is once the kids have grown up there is no cover. If names like Airfix popped up in bank statements and strangely light packages started arriving then some sheepish confessions would be required when the household's Chief Finance Officer inquired.
There is a cupboard full of small-scale HaT Industrie WW1 soldiers from the incomparable Wonderland to which my sons paid scant attention, even after I'd lined them up like the Western Front, so I was on my own. Video games have a lot to answer for.
The products of many a distant Christmas Past languish in our shed, such as my LP collection, with years of damp staining and sticking the sleeves of an excellent selection of finest Prog Rock such as King Crimson's Larks' Tongues in Aspic and the complete pre-1975 works of Genesis. There is the drum kit, the most prized component being an 18 inch Zildjian Chinese cymbal which will never again be clashed again in anger, although my idea of a mid-life purchase is not a Harley Davidson but a Ludwig kit and a 32 inch gong.
There is also a box of jumbled Britain's American Civil War soldiers, like the survivors of Napoleon's Russian adventure the battered remnants of a once mighty army which featured the unlikely combination of the Emperor's Imperial Guard, Wellington's Royal Greenjackets, Desert Rats in their shorts, slouch-hatted Australians, US Marines and Russians, supported by an assortment of knights, cowboys and a few Ancient Greeks. Quite overwhelming for the German and Japanese opposition.
But pride of place went to the Civil War squadron, especially, it's dangerous to admit these days, the troop of Confederate cavalry. Nothing to do with the casus belli, I just liked the grey uniforms with the yellow kepis and collars. Some with swords, others with rifles, buglers, a couple of bearded officers in wide-brimmed hats inevitably called Lee and Jackson and, yes, standard bearers with the notorious Battle Flag. I never did get the gun team and limber, but there it is on Ebay for £155.99, with original box. There would certainly be some explaining to do if all I had to show for £150 was second-hand toy soldiers, horse-drawn Confederate artillery or not.
But there are challenges to be fulfilled, decades-old failures to be rectified and honour to be regained. Tasks which seemed so difficult as an eight-year-old must surely be a doddle now? There was no greater challenge than a fully-rigged ship and I made such a mess of HMS Victory I didn't bother to paint the thing. At an editors' drinks bash on the very vessel years ago, I gazed at the maze of rigging and wondered how Airfix expected kids to manage.
Out of curiosity a few weeks ago I did a quick search to see if it was still available and there it was, same box, and for just £32 it would be on its way from Hornby Hobbies, Airfix's Kent-based owner since 2013. Build me, it should have said… you know you want to… and a few days later it arrived, along with Humbrol paints and brushes. I didn't quite feel ten again, but there was definitely still a hint of nervous excitement as I lifted the top to find a fiendish lattice of small parts and instructions to challenge GCHQ's code-breakers. It was indeed momentarily baffling because while the box painting showed Nelson's flag ship, the parts and instructions were for Cutty Sark, and the plastic sails for Captain Cook's Endeavour.
Some to and fro with customer services later and Victory is now in dock, the big job for the Christmas break. The rigging isn't pre-made like it used to be, but spools of string you have to weave on a little plastic loom; four hours it says it will take. Maybe after you've built a hundred of them, but I must not be disheartened.
"When I was a child, I spoke as a child, I understood as a child, I thought as a child; but when I became a man, I put away childish things," it says in Corinthians. Sod that, St Paul, don't you know there's a pandemic on?