Burns night is a great excuse to tuck into haggis, neeps and tatties, washed down with a dram. I'm having friends round, so going all out with a three-course meal. But when it comes to the whisky, the sheer amount of choice available can be daunting.
I recently compiled a list of whiskies under £50, with the cheapest being a bottle of Famous Grouse, coming in at £14 at Morrisons. Single malts aren't prohibitively expensive either. Glen Moray's Elgin Classic is £23 a bottle, and delicious and light – an ideal dram for those not too sure about whisky.
If you want to be literal with Burns night, there's a Robert Burns whisky from Isle of Arran distillery, which is only £29.90. This whisky is a zesty and malt-filled with notes of apples and pears, perfect for complementing your haggis, neeps and tatties.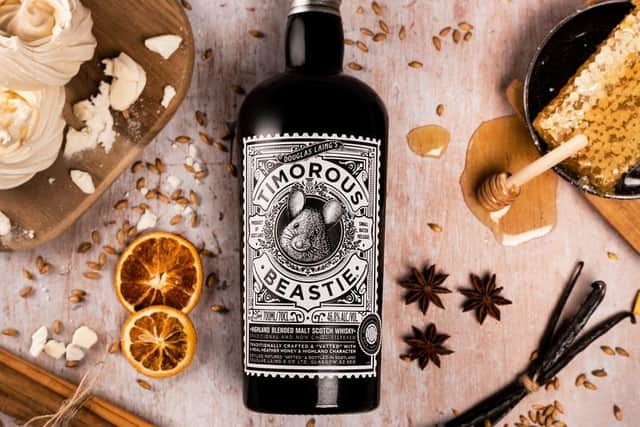 Douglas Laing have a Timorous Beastie whisky – a play on one of Burns's most popular poem, according to research from VisitScotland, which is £37.99. This whisky is a marriage of Highland Malts including, amongst others, those distilled at Glen Garioch, Dalmore and Glengoyne distilleries.
When it comes to pairing whisky with haggis, it's generally recommended bolder, flavourful drams, often with sherry influence, will stand up to the spice in the dish. Sweetness from the sherry offers a nice contrast to the spice in the haggis – and, if you're like me, the tonne of black pepper in the neeps. Try Aberlour, Glenfarclas or, if you're really pushing the boat out, The Macallan.
A new whisky, launching on Burns night and with geographical ties to the bard, is Lochlea 'Ploughing Edition'. It's one to snap up quickly as the last few released from this Aryshire distillery have sold out fast.
Finally if you're vegan or trying Veganuary, whisky is generally vegan as there's no animal by-products used in processing. However, the exceptions are certain whiskies, including liqueurs, and potentially those with a huge sherry influence that may not be, so check first. Also be sure to tune into our latest episode of Scran, as we discuss celebrating Burns as a vegan. Cheers!