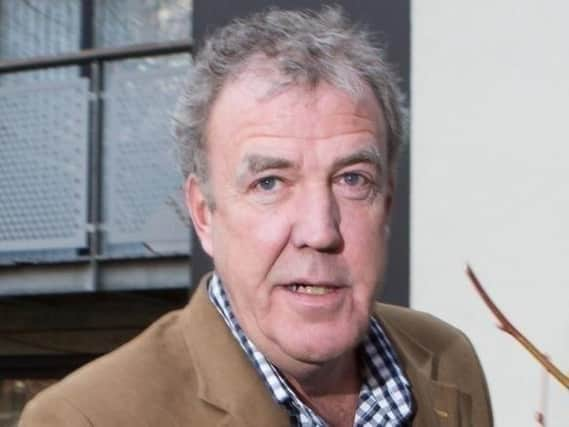 Whilst this has all become part and parcel of the start of a new year, the self-reflection opportunity needs to be taken significantly more seriously across media and news. Whether it's traditional news outlets or the now egomaniac-owned Twitter, across 2022 we have been exposed to countless examples of the consequences of a lack of self-reflection and a lack of accountability for click-bait, sensationalism and misinformation and its consequences for society.
The most recent example comes from Jeremy Clarkson and his ongoing obsession with Meghan Markle. It is unusual for me to be defending a member of the Royal Family, but the extent of abuse and aggression, and specifically the racism with it, that has been thrown her way has been disgraceful, although not surprising.
Clarkson, and the many others just like him, have been given unrestricted access to platform their hate for her. Clarkson described a visceral hatred towards Markle and that he lay awake at night hoping she would be marched down the street naked with people crying "shame" and throwing faeces at her. That was printed, without any reflection or hesitation, in a national newspaper. He wrote it and editors approved it.
On December 22, The Sun issued a statement which said it was "sincerely sorry" for publication for the article. Two days earlier, Clarkson issued his own half-hearted apology, where he somehow managed to forget to use the word "sorry." But of course, this was not an apology, it was crisis management.
He realised that whilst he got the attention he wanted, even some of his peers didn't agree with him. It was not an apology for the content, it was not an apology to the subject of the abuse, it was face-saving. Despite all of this, he continues to have multiple platforms of influence.Before anyone suggests I want him "cancelled," and makes him the latest nonsense martyr for freedom of speech, I am simply calling for competent accountability across the media. The kind we would expect for anyone, in any job.
I am still perplexed as to what Meghan Markle's crime is, it seems all she had to do was be a woman of colour with an opinion and a career prior to becoming a royal, and to add to that, have the audacity to call out the sexism and racism she had received. Women of colour exist at the intersection of sexism and racism, often experiencing the compounding impact of both when they engage with services and society as a whole. Indeed media is no different and needs to wake up to the role it plays in enabling this.
It is for this reason I set up Pass the Mic, the only programme in Scotland dedicated to amplifying the expertise of women of colour in Scotland through writing, commentary, and input across media outlets. However, whilst there has been a positive effect since its launch in 2019, the same circular discussion with the 200 plus women involved continues; we want to tackle the under-representation of women of colour in the news, but are we sure we want to participate in spaces which continue to amplify the voices of discrimination and hatred towards us? Do we want to engage in false equivalence, in the name of short-sighted and inaccurate "balance" of debate? Too often I have
been asked to participate in interviews where I am asked to explain my experiences of sexism and racism against someone who states, using questionable examples or data, that I am "playing the race-card" or that we now live in a post-sexism world. Is this balance, or are we enabling the spread of misinformation?
Pass the Mic worked with academics at the University of Strathclyde to monitor the representation of and about women of colour in Scottish news, and was found further evidences the need for change. More than 3,100 news stories were included in the research sample. Within this only 0.7 per cent of journalists were women of colour and 3.8 per cent of people interviewed or quoted across these stories were women of colour. This is barely a representative sample of the population.
Worryingly, we found that women of colour were more likely to be photographed than quoted for their opinion or expertise. Whilst this remains, media is not only missing out on the skills and competency of women of colour with experience across a range of issues, but it is also normalising their othering or invisibility.
The likes of Jeremy Clarkson have been emboldened of late, have become symbols of a pushback against so-called "wokeness". Woke being a word appropriated from Black culture and simply meaning to be aware of and awake to social justice. From where I am standing, this pushback feels more like the last gasp of breath of the status quo, another attempt to hold on to unearned power and influence, clutching on for dear life to some kind of relevance whilst the world around them moves onto better things.
In 2023, let's move on faster and create a discourse with accountability that is not only based in reality, but one which can work to improve society for those most marginalised.