The Prime Minister could apply a Section 35 order to prevent the Bill from gaining royal assent, which would then likely be challenged in court by the Scottish Government.
Alternatively, Mr Sunak could do nothing, in which case a third party would be likely to mount a Supreme Court legal challenge.
A third scenario would be for the UK government to launch its own Supreme Court challenge, arguing that the Scottish Parliament was legislating beyond its powers, as it successfully did against the Children's Rights Bill in 2021 and the Referendum Bill last year.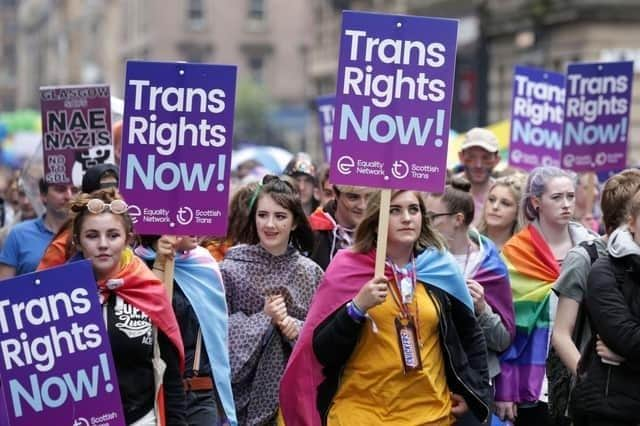 It surely need not have come to this. Most people agree on the need to treat those with gender dysphoria with compassion and strip away the indignities of legally changing gender. However attitudes become more nuanced in light of unintended consequences.
There are fears predatory men will take advantage of gender self-identification to gain access to women-only spaces. Such spaces could include prisons and shelters for victims of abuse. This is a valid concern.
The bill allows people as young as 16 to decide their legal gender. It is perfectly valid to question whether this is too young, as Labour leader Sir Keir Starmer believes.
There are concerns that hard won UK-wide equality laws could be undermined. There are also concerns about the potential implications of self-identification for women's sport.
All of these reservations and more are worthy of debate, and yet in September 2021 First Minister Nicola Sturgeon described women's concerns over the bill as "not valid".
Those who held such concerns could then be dismissed as "transphobic" on the basis of the alleged invalidity of their views.
In this way, proposed reforms that could and should have been an opportunity to build consensus about how best to improve the lives of trans people became instead imbued with the toxicity that has sadly become a hallmark of so much public debate in Scotland.