Leader: Signs of government growing out of touch
As chief executive of DF Concerts, Geoff Ellis has done more than most to enrich the cultural life of the nation, with events such as T in the Park, TRNSMT and Connect bringing countless Scottish artists to the fore.
So when he voices strong opposition to Scottish Government plans for a ban on alcohol advertising and sponsorship for both live and sports events, ministers should take note.
Mr Ellis warns: "The impact of this policy … would harm the Scottish economy, harm Scottish artists, harm Scottish businesses, reduce tourism and leave Scotland in a weakened position."
Nobody doubts the good intentions behind the proposed legislation, on which the Scottish Government has launched a consultation that runs until March. But that does not mean opponents' concerns are not valid or that the proposals could end up doing more harm than good.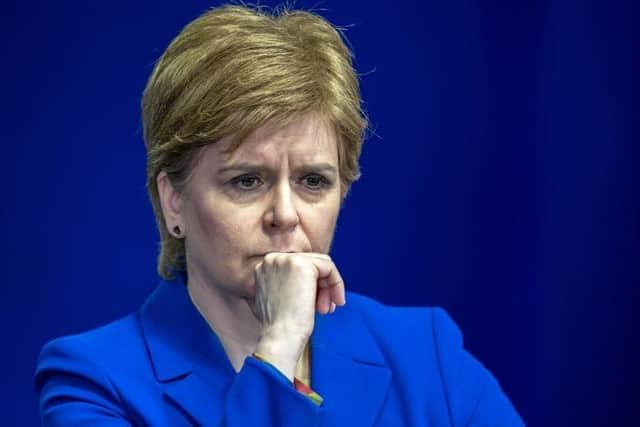 Likewise, the Scottish Government's delayed deposit return scheme, which is due to begin in August and will see shoppers pay an extra 20p when purchasing drinks in a can or bottle, has been described by SNP MSP Fergus Ewing as putting businesses in the drinks sector "in a state of fear and even despair".
Mr Ewing, who was the rural economy and tourism secretary until May 2021, said yesterday that the scheme in its current form is a "disaster" that would cost the SNP votes.
First Minister Nicola Sturgeon's backing for gender self-identification – which was not in the SNP manifesto and has not been debated at party conferences – is clear evidence of her being out of step with public opinion.
Until a government U-turn last week, gender self-identification had already guided the Scottish Prison Service on the housing of transgender prisoners - a situation that led to the absurd decision to send a double rapist to a women's jail.
It is little wonder that a poll at the weekend found more than three quarters of Scots believe Ms Sturgeon's proposed gender reforms would pose a safety risk in women-only spaces.
On alcohol advertising, the deposit return scheme and gender recognition reform, the Scottish Government is giving the impression of ignoring valid concerns. After more than 15 years in power, these are perhaps signs it is losing touch.