A country where nationalists claim it will even prevent nuclear armed and powered naval vessels entry to its ports? That application will be laughed out of court.
We are back to the perennial SNP problem of having your cake and eating it. As it is with the EU, they have a snowball's chance in hell of gaining entry to Nato without major and basic policy U-turns, and that is if their dreams were ever remotely fulfilled and they managed to win a referendum.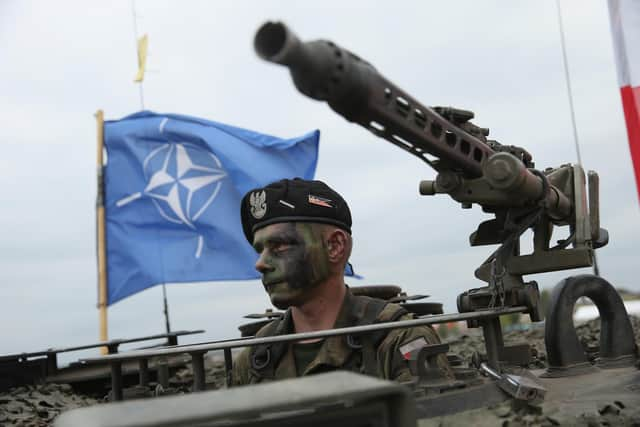 Alexander McKay, Edinburgh
In response to Martin Redfern's letter of January 29, under our present UK Government, a combined salary of £215,000 per annum may be distributed without penalty by investing £20,000 per person in an ISA each year, incurring no tax on dividends or capital gains tax.
A further £2,000 per person in dividends is free of tax, and a healthy £40,000 per person may be invested in a personal pension, a SIPP, with the added bonus of higher rate tax relief from the Treasury.
I am no accountant, and this is not financial advice, but that combined salary has just tumbled from £215,000 per annum to £91,000, or £45,500 per person, courtesy of a Westminster tax regime that relentlessly favours the rich. It is much to Sturgeon's credit that she overlooks her personal gains and shares a vision of a fairer Scotland.
The normally assured TV performer Nicola Sturgeon has seemingly spent much of the last week spluttering her way through car-crash interviews on the Gender Recognition Reform Bill (GRRB) and the vexed issue of male rapists being sent to female Scottish prisons if they self-identify as women.
The devolved SNP administration is tying itself in knots over trying to justify its own legislation while simultaneously being forced by the court of public opinion to undermine it. Sturgeon is now obliged, by transferring trans-women to men-only prisons, to challenge a central tenet of her own legislative proposals that if a man self-identifies as a woman, then he is a woman and should be treated in the same way as a woman born a woman.
Again following public pressure, Sturgeon has somewhat back-tracked on her frankly bizarre slur that many of those who oppose her Bill are transphobic bigots – but that she made such a claim is informative. Has Sturgeon reached the dangerous career stage that long-serving politicians such as Margaret Thatcher and Tony Blair did, of believing her own spin-doctors' propaganda and in her own invincibility?
Martin Redfern, Melrose, Roxburghshire
At Westminster, Stephen Flynn of the SNP accused the Tories of being "a parcel of rogues". Well, let us just have a look of Stephen's party – we had the Derek Mackay MSP scandal, the Margaret Ferrier MP Covid scandal and ex-MP Natalie McGarry embezzlement scandal – how is that for a parcel of rogues!
William Ballantine, Bo'ness, West Lothian
Write to Scotland on Sunday
We welcome your thoughts. Write to [email protected] including name, address and phone number – we won't print full details. Keep letters under 250 words, with no attachments, and avoid 'Letters to the Editor/Readers' Letters' or similar in your subject line - be specific. No letters submitted elsewhere, please. If referring to an article, include date, page number and heading.