Never again will we take hospitality for granted - Stephen Jardine
Less than a week to go. We are now counting down the remaining days of 2020 and the last one cannot come quickly enough.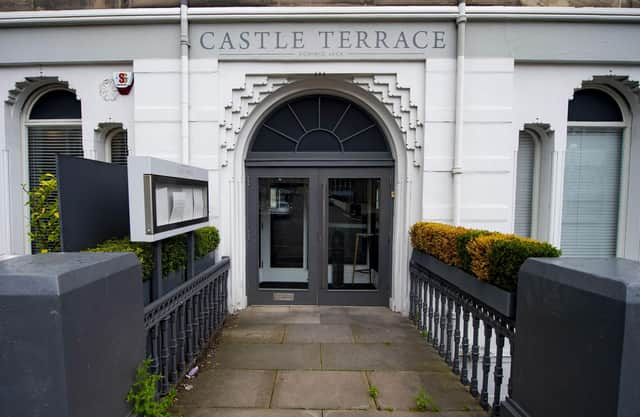 Twelve months ago in this column I was banging on about how Greek food was going to be big this year. I also have predicted a rationalisation in the number of restaurants in Edinburgh. In retrospect, all that now looks a bit embarrassing.
Thanks to a global pandemic the latest food trends have proved to be even more irrelevant than ever. Sadly the restaurant rationalisation proved to me a massive underestimate. This year in the capital, we've lost some of the best. Castle Terrace, The Honours and The Tower have all gone and that is just the tip of the iceberg.
Many more will go along in the weeks and months ahead along with vast swathes of our once bustling pub and bar scene. We shouldn't forget every closed sign means lost savings, abandoned dreams and more jobs gone. In these darkest of days, it seems a long way off but the vaccine will bring an end to this horror show. Then the rebuilding will begin and a new food and drink scene will emerge in Scotland.
Old favourites may be gone but in abandoned sites, cut price rents will be the springboard to exciting news bars and restaurants. Right now smart, young industry entrepreneurs are working out the opportunities and from the ashes of Scottish hospitality, amazing new things will blossom over the next 12 months.
Sick and tired of cooking at home, those lucky enough to have income and employment will be willing be ready and willing customers. If 2020 has taught us anything it is how much we miss sitting in the pub with pals or going out for a lovely meal where someone else shops, cooks and does the washing up.
We need the hospitality sector in our lives and if we have ever taken it for granted before, we never will again.
And having made it this far, we mustn't forget to count our blessings.
Here are some things we can be grateful for at the end of this catastrophic year.
No more sitting on a bus listening to someone discussing on the phone what they had for lunch and what they plan to have for dinner at a volume that seems to make their phone redundant.
No more shaking hands with people with palms clammier than Prince Charles watching The Crown on Netflix.
No more small talk at parties with people you cross the street to avoid at any other time.
No more influencers posting pictures of what they have eaten to people who really couldn't care less.
No more Scottish country dancing which lets' face it, only American tourists and the unimaginative really enjoy anyway.
No more sharing plates in restaurants which just means swapping germs and usually missing out on the best bits.
No more having to work out is it one kiss or two or none at all
And no more having to talk about Brexit because loathe it or love it, we now simply have to put up with it.
All of a sudden 2020 doesn't look so bad after all but I'm entirely confident 2021 will be better. With that prediction, Happy New Year.
Comments
 0 comments
Want to join the conversation? Please or to comment on this article.