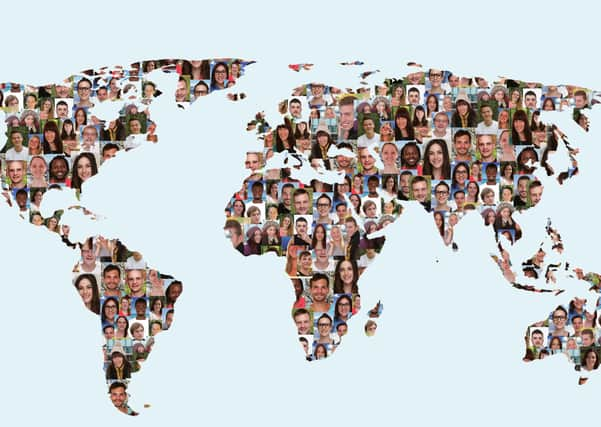 Scotland, along with most of the world, is going through a time of uncertainty. Covid-19 has turned lives upside down – and people in the UK are also facing the changes that are coming with Brexit.
It is therefore vital that the population is resilient.
Transformative education, with an emphasis on global citizenship, is one way to help people prepare for a sustainable future, according to commentators, including EU-funded project Bridge 47.
The project, which operates across 12 European countries, including Scotland, was created to bring people together to share and learn from each other.
Bridge 47 believes that all individuals can challenge the status quo and tackle our shared problems as engaged members of society.
To achieve this, the project works to promote transformative education – this enables learners of all ages and backgrounds to become active global citizens and ultimately create a better world.
The name Bridge 47 derives from the UN Sustainable Development Goal Target 4.7, which aims to ensure all learners acquire the knowledge and skills for sustainability by 2030.
The Scottish partner organisation for Bridge 47 is the International Development Education Association of Scotland (IDEAS).
IDEAS is formed of a network of organisations and individuals across Scotland, including large non-governmental organisations like Oxfam and Christian Aid, and smaller charities that promote Global Citizenship Education.
Within IDEAS, there are five development education centres (DECs) that bring decades of experience in delivering on-the-ground training and support for teachers across the country.
Eleanor Dillon, national lead for Bridge 47 in Scotland, says: "We need to ensure people of all ages acquire the knowledge and skills needed to promote sustainable development.
"This includes broader topics than just sustainability. The Sustainable Development Goals are all interconnected, as are the issues that they aim to tackle, from the climate emergency to gender equality, poverty and inequality. It's about giving learners of all ages the ability to understand these interconnections and to think critically."
Bridge 47 has various streams of activity in Scotland. Among them is an academic partnership with universities exploring the concept of global citizenship education. The project has also partnered with the Scottish Government's National Performance Framework Team to co-create a resource to incorporate the Sustainable Development Goals into the policy making process.
Within IDEAS, the five DECs are inputting into Scotland's International Development Alliance's manifesto asks for the 2021 Scottish election, advocating for global citizenship education to be recognised as fundamental to the Curriculum for Excellence (CfE).
Alongside continued support from the next Scottish Government, they are calling for an impact assessment of the Learning for Sustainability curriculum umbrella, which encompasses global citizenship education among other themes and approaches.
According to Dillon, the work of IDEAS members within Learning for Sustainability and the CfE is well respected, but momentum must not be allowed to slip due to external forces such as Brexit.
She says: "We need our young people to be equipped to deal with the complex reality of our world. But there is also more to do in terms of encouraging life-long learning in Scotland and across Europe."
She believes that Covid-19 and Brexit have illustrated the need to be able to cope with uncertainty, and have highlighted the types of issues the world faces as it tries to deal with the climate emergency.
Dillon concludes: "We need to promote active citizenship, protect our democracy and encourage people to be engaged in political processes."