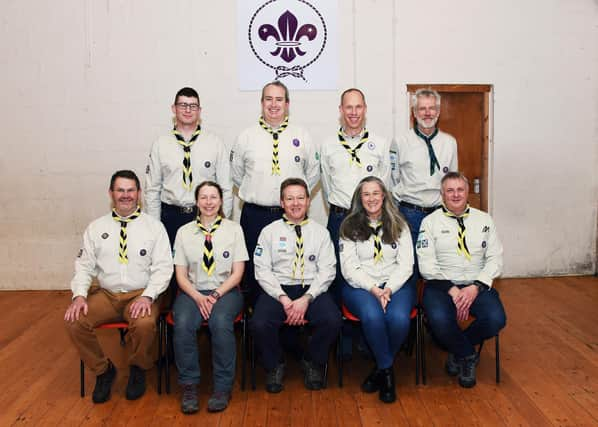 With over 200 young people involved in the 1st Banchory Group, the need for leaders and volunteers to help run the organisation is essential.
Newly appointed Group Scout Leader Mike Wilson said: "Being a Leader or volunteer with the 1st Banchory Scouts is such a rewarding experience and great fun. There is a tremendous appetite to ensure that everyone in the Group get the most out of their Scouting activities whether than be playing games, camping, hiking, swimming, abseiling, cycling, or canoeing; and we need a sizeable group of leaders to make these things happen.
"We are on a recruitment drive at the moment and whether you want to work with young people directly or help out behind the scenes, there's something for everyone at Scouts. Giving back also helps improve your wellbeing, equips you with skills for the future, and helps you make a positive impact on the lives of young people."
Most volunteers work directly with young people aged 6-18 through the Beaver, Cub, Scout and Explorer groups, known as sections – helping young people gain skills for life through activities and adventures. No previous experience is required, as the Scout Association provides training and learning opportunities every step of the way.
Anyone interested in helping out should contact Mike at [email protected] or on 07585793656.​​​​​​​