The Banffshire & Buchan Coast parliamentarian recently opened up about how her own mother passed away at the age of 49 due to a heart attack that could have been avoided.
During her speech in the Scottish Parliament, Ms Adam referenced the lack of awareness on heart health, particularly among women, contribute toward avoidable deaths.
Ms Adam has teamed up with BHF in the hope to inspire the nation to get involved and join the campaign this February from encouraging further learning on lifesaving CPR to "Going Red" to support ground-breaking research.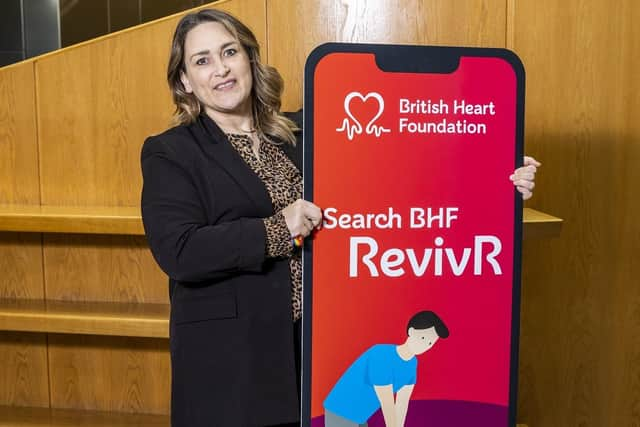 There are around 3,100 cardiac arrests out of hospital in Scotland every year but sadly just one in ten people survive. However, early CPR and defibrillation can more than double the chances of survival.
This Heart Month, the BHF is encouraging everyone to learn CPR using its first-of-a-kind tool, RevivR, which helps the public learn this lifesaving skill for free in just 15 minutes - and all that is needed is a mobile phone and a firm cushion.
RevivR teaches how to recognise a cardiac arrest, gives feedback on chest compressions and outlines the correct steps of defibrillator use, giving anyone the confidence to step in and save a life in the event of the ultimate medical emergency.​
Ms Adam MSP said: "Heart Health is something incredibly close to my own heart as my own mum tragically passed away at the age of 49 due to a heart attack.
"This is such an important campaign and I'm delighted to support it.
"A cardiac arrest can happen to anyone at any time and knowing what to do in those crucial moments could be the difference between life and death. We need more people to know CPR in our communities and the BHF's RevivR tool makes it easy.
"It's free, simple to follow and in 15 minutes you will learn how to become a lifesaver."
To find out more visit bhf.org.uk/heartmonth #HeartMonth