Coastal project funding agreed
Aberdeenshire Council has agreed to provide more than £76,000 from its Coastal Communities Challenge Fund for two ongoing projects.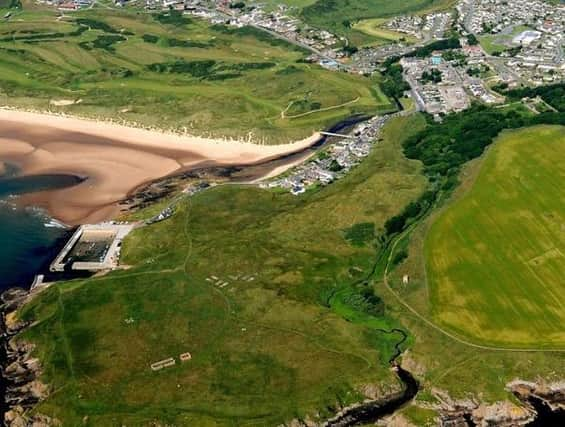 The Turning the Plastic Tide initiative lead by the East Grampian Coastal Partnership is to receive £26,641 to continue its hugely successful region-wide beach litter programme this financial year including employment of two part-time staff.
Scottish Wildlife Trust will receive £50,000 to undertake the second phase of improvements at the Longhaven Cliffs Coastal Path which will include access to the nearby nature reserve.
Both projects had been recommended by the North East Scotland Fisheries Local Action Group and were welcomed by the council's Infrastructure Services Committee which heard that the schemes continued to play an important role both in terms of the wider region and more locally at Longhaven.
Meanwhile, the committee also agreed that Aberdeenshire Council will continue to lead the North and South Aberdeenshire Local Action Groups (LAGS) until at least October next year.
LAGS are cross-sector partnerships comprising representatives from Aberdeenshire's public and private sector including the council, NHS Grampian, Scottish Enterprise, Aberdeen & Grampian Chamber of Commerce, NatureScot and VisitScotland together with representation from Rural Partnerships, Community Councils, Aberdeenshire Voluntary Action and a host of other organisations.
They develop strategies for the use of funding and make recommendations to Aberdeenshire Council on grants to specific projects – many of which are led by community organisations.
Since the end of the European LEADER and EMFF programmes, the three LAGs have continued to operate and managed allocations of funding from the Scottish Government's Rural Community Led Local Development fund and Crown Estate Scotland Net Revenue.
The Scottish Government has indicated that a further allocation of more than £500,000 in revenue funding is to be made to the local action groups through the Community-Led Development Fund subject to the approval of a new Rural Community Led Vision Plan.
Cllr John Crawley, chair of the Council's Infrastructure Services Committee said: "I am delighted Aberdeenshire Council will continue to take the lead on these local action groups for the coming year.
"These groups - which are incredibly well-supported by representatives from the private and public sector - continue to work with many local groups across Aberdeenshire and have unlocked significant funding opportunities for our communities."
Committee vice-chair Cllr Isobel Davidson said: "From coastal path works to improvements at harbours, community resilience workshops to town centre retail support schemes, our funding has the capacity to support both smaller and larger projects and our local action groups will continue to play a vital role in supporting our communities to develop their projects and seek out funding to make them a reality."
For more information on Aberdeenshire Council's various funding streams, visit www.aberdeenshire.gov.uk/business/business-support/funding/