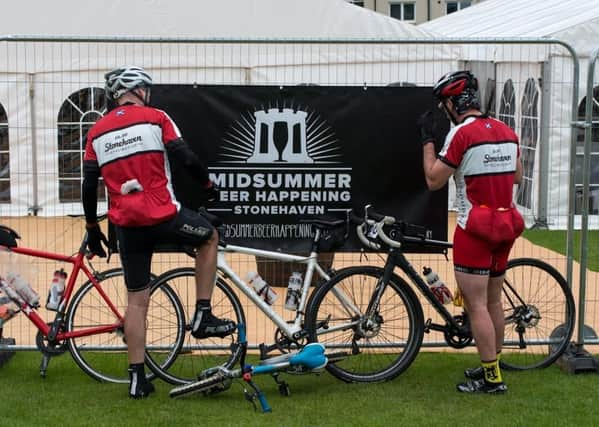 The popular north-east festival will take place from Thursday, June 15 to Saturday, June 17 with daily tickets and weekend packages going on sale from January 27.
But to get things moving, the Happening has put tickets on sale now for its hugely-popular Cycle Sportive.
Robert Lindsay, organiser of the Happening, said: "Just like everyone else, our volunteers have been busy getting ready for Christmas – but we've also been hard at work putting together next year's Midsummer Beer Happening in Stonehaven. After all, there's nothing like looking forward to midsummer to drive away the bleak midwinter blues.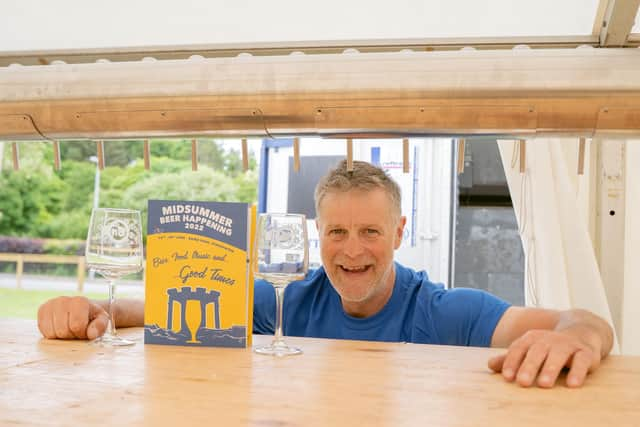 "In fact, we're so excited about how it's shaping up we wanted to give everyone the great news about when and where it will be – look for our stunning marquee in Baird Park again – and to kick off our on-sale with the Cycle Sportive.
"We know how cyclists want to get an early start, especially when they have the choice of the four stunning – and challenging – routes to enjoy over the rolling Mearns countryside."
Other Happening fans – old and new – won't have long to wait until they can start grabbing their tickets for the glorious three-day event which is a celebration of the best in beer, food and music, staged in a purpose-built marquee.
Since it was first held in 2015 – as a successor to the Stonehaven Real Ale Festival – the Happening has grown into one of the most popular attractions in the north-east calendar, attracting thousands of people to the event and to the to town.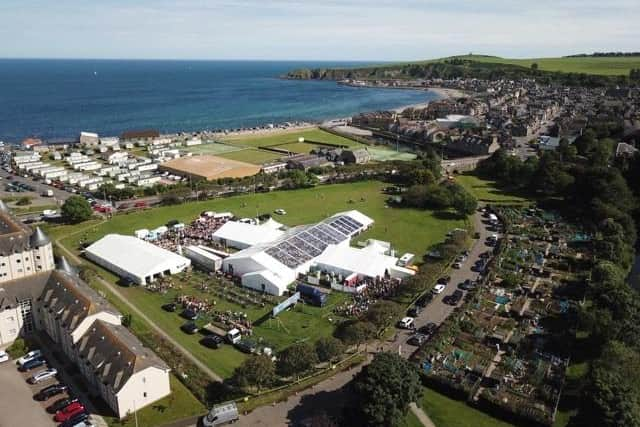 It is renowned and much-loved for its laid-back and welcoming party atmosphere.
Robert added: "The Happening 2023 is shaping up to be the best yet. We will have more than 150 beers hand-selected from the finest breweries, plus ciders.
"We will have the return of our hugely popular street food court with award-winning vendors and, once again, the cream of local music talent will be providing the soundtrack for the festival."
For more information about the Midsummer Beer Happening in Stonehaven and to book places for the Sportive, to be held on Saturday June 17, go to msbh.co.uk