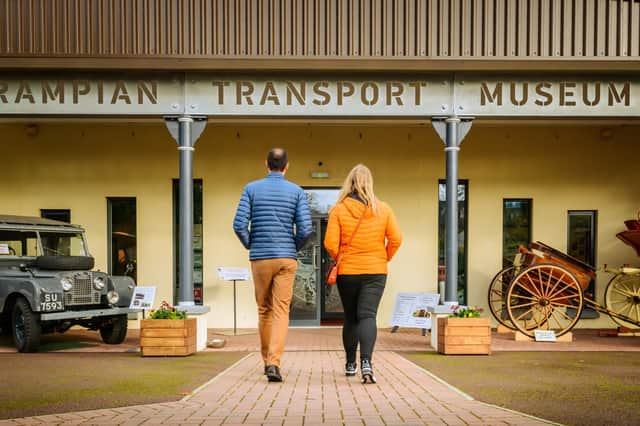 The popular Alford visitor attraction is among eight museums and galleries across Scotland who have been awarded more than £237K by Museums Galleries Scotland.
The fund is supporting a range of sustainability initiatives.
The museum will use its allotted £30,000 to install solar panels and battery storage for the generated energy.
Ross McKirdy, Museum Manager at Grampian Transport Museum said: "Through the kind support of Museums Galleries Scotland, the award we have received from the Resilience Fund has meant we've been able to extend our existing solar array and battery storage capacity which will not only reduce our impact on the environment – supporting our goal to work towards becoming Carbon Neutral – but also support the resilience of the museum by reducing our energy costs.
"We have already saved 130kg of CO2 emissions and generated 130 kWh in 2 weeks!"
As spaces that offer free or low cost exhibitions, activities and events, museums are important for their communities to meet in and enjoy, and for supporting tourism.
The cost of living crisis, energy crisis, and the wider challenging economic context is making these spaces more vital than ever, but museums have been severely hit by rising costs.
As museums continue to navigate an extremely challenging economic climate MGS welcomes the recent announcement from Culture Minister Neil Gray that an additional £500,000 will be provided this financial year.
The additional funding will help tackle ongoing cost of living challenges facing the sector and enable more energy efficiency projects to be funded across Scotland.
Lucy Casot, CEO of Museums Galleries Scotland said: "Museums and galleries across Scotland are continuing to serve their communities despite a multitude of challenges.
"I'm delighted that the Resilience Fund will support museums to make impactful changes that will support their financial and environmental sustainability, so that they can continue to be places for enjoyment, relaxation, and education for everyone."