Kyle Sambrook, 33, is missing after travelling by car to Glencoe to climb the Buachaille Etive Mòr munro with his Beagle dog.
Kyle, who is from West Yorkshire, is known to have arrived in the area around 3.30pm in a black Peugeot 208 and was believed to be planning a wild camp in the area.
He was expected to go back to West Yorkshire on Tuesday however, he failed to return and has not made contact with anyone since arriving in Glencoe on Saturday.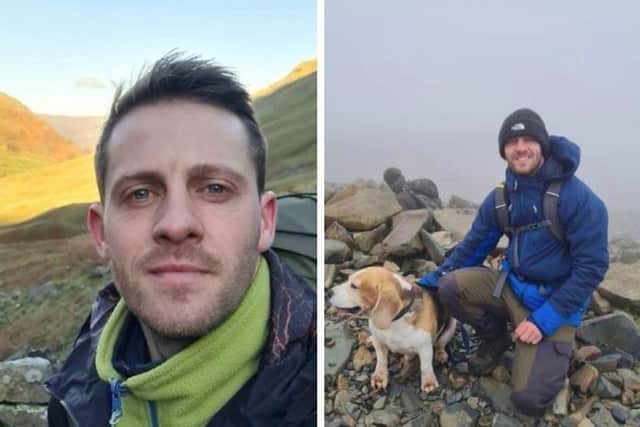 His vehicle was located in the Three Sister's car park in Glencoe.
A police description of Kyle says he is white, 5'8 tall, medium build, ash blond hair short hair, ginger/blond stubble, blue eyes and has a West Yorkshire accent.
He was believed to be wearing khaki and black Merrel hiking boots, khaiki and black Revolution Wraith outdoor trousers, a dark and light blue hooded Peter Storm waterproof jacket and a grey North Face beanie hat. He was carrying a grey and yellow Merrel backpack.
His dog is a medium sized beagle, which is white with brown markings on its back, and is called Bane. He also had a green two-person tent which he was planning to use.
Police have urged anyone who may have seen Kyle or was in the area Saturday 18th February to contact police on 101, quoting reference number MPR7394840223 and have also asked for any dashcam footage.