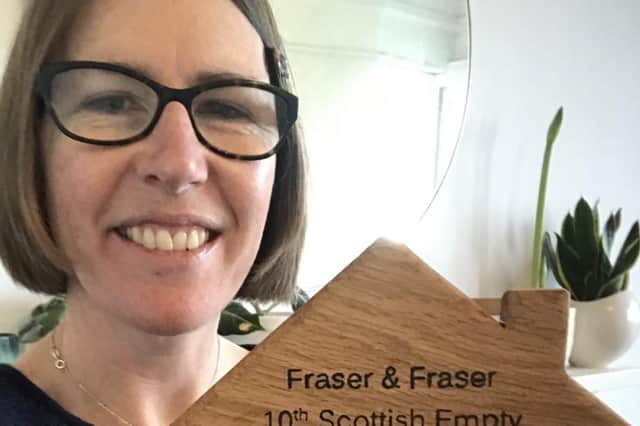 In the six years she has been working in her role as empty homes officer at the authority, Joanne Saurin has helped turn around nearly 400 properties in the region which had lain vacant for more than six months.
The latest national figures show there has been a significant increase in the number of homes in Scotland classified as long-term empty, rising by 6,370 in the past year.
The total now stands at 47,333 – up 16 per cent from 40,963 in 2019.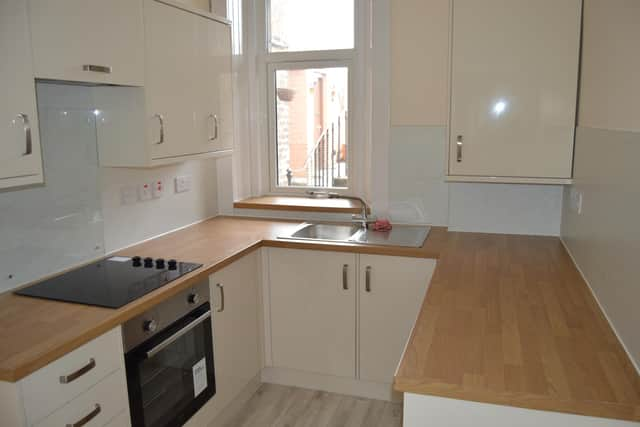 Fife currently has 2,264 vacant privately owned residential properties on its Empty Homes Register.
As well as identifying uninhabited houses, Ms Saurin tracks down owners to find out why no one lives there and what it would take to bring them back into use.
She offers advice and assistance tailored to each case, helping owners look at their options and work out what is realistic for them – making them aware of the costs of refurbishments and of leaving a property empty.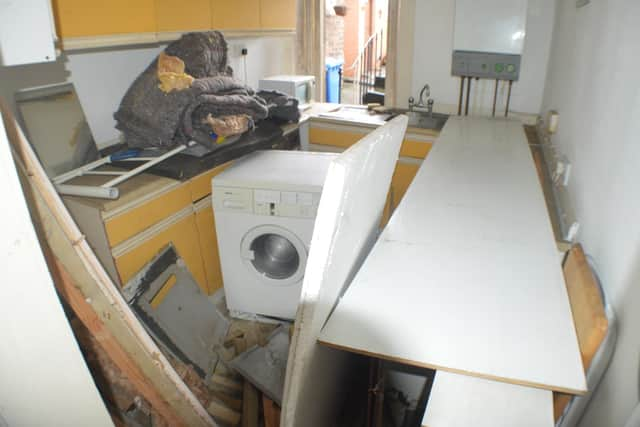 Ms Saurin said: "We know that there is a housing crisis in Scotland, and although empty homes aren't going to be the sole answer to this crisis they can play their part in housing people in housing need.
"It is also known that there is far less impact on the environment when refurbishing and bringing an empty home back into use than there is when building a new one.
"On a smaller scale, the impact on the neighbours of long-term empty properties and the surrounding communities can be massive.
"For those people it is important that they don't need to spend extra to heat their house due to the empty property next door not being heated.
"They don't need to live in fear of the property attracting antisocial behaviour, or they are not having to pay for repairs due to the property next door falling into disrepair."
Her aim was to bring back 30 empty properties over the past 12 month, but the team smashed that – reaching 47.
"Next year's target might be a bit higher due to the success this year," she said.
Honours also went to Aberdeen City Council Empty Homes Working Group, which scooped the Outstanding Empty Homes Service award; Moniaive Initiative & South of Scotland Community Housing, which won the Best Long-term Restoration Project award; and Howden's Joinery, Inverness, named Best Commercial Service.
Shaheena Din, national project manager for the Scottish Empty Homes Partnership, said: "I am delighted for all of this year's award-winners.
"In difficult circumstances they have all shown an incredible willingness to go above and beyond to help bring empty homes back in to use."
Kevin Stewart, Scottish minister for local government, housing and planning, added: "It is encouraging that in the midst of hard times we have seen continued dedication from hard-working people and companies.
"The Scottish Government greatly appreciates all of the effort that has gone into bringing empty homes back into use over the past year."
A message from the Editor:
Thank you for reading this article. We're more reliant on your support than ever as the shift in consumer habits brought about by coronavirus impacts our advertisers.