The inspection team found a number of stregnths in the school's work including a supportive learning environment built on positive, nurturing relationships.
This, they said, helped create a calm and relaxed ethos for learning.
Inspectors also praised the articulate and friendly young people who are proud of their school community.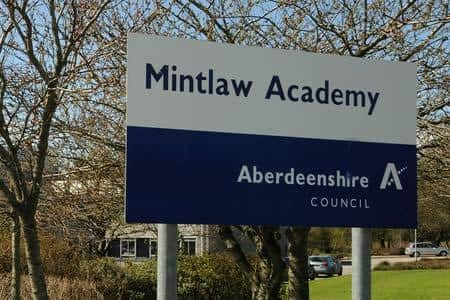 The report stated: "Young people are gaining a range of skills and attributed through their involvement in a wide range of out of class learning activities."
And they also noted the fact that staff knew the young people's needs well, stating: "The provide a wealth of additional activities and opportunities for them to thrive and become more confident young adults."
The staff has been asked to continue to raise attainment and aspirations of all young people at all stages.
As planned, the school should continue to refine approaches in monitoring the attainment, progress and skills development of all young people.
And it should continue to embed new approaches to whole school improvement to enhance young people's learning experiences.
The inspectors added: "We are confident that the school has the capacity to continue to improve and so we will make no more visits in connection with this inspection. Aberdeenshire Council will inform parents/carers about the school's progress as part of its arrangements for reporting on the quality of its schools."