Morton's was bought by investors PVL after talks with HMRC, administrators and the Scottish Government, with the group now having taken ownership and control of the company's assets. The bakery firm had ceased production on March 3 after suffering financial difficulties.
PVL said it was confident it could turn the company's fortunes around, adding that despite a loss of half the workforce, it planned to take on further jobs "in the short, medium to long term if the right support is available".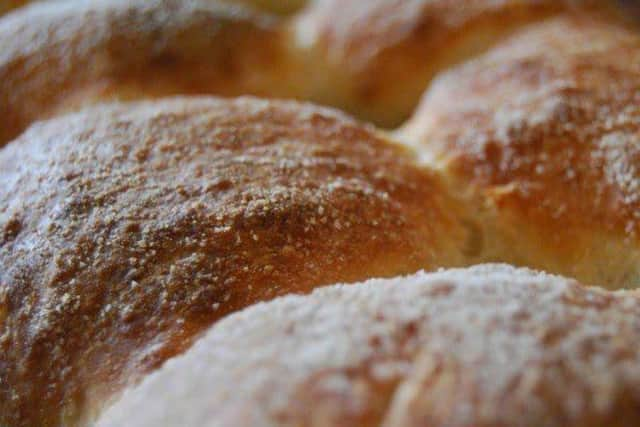 According to reports, the new owners will initially focus on core products, including its traditional crispy rolls, with production set to return to its previous level of one million rolls a week.
PVL representative John McIlvogue said in a statement: "None of us wanted the past couple of weeks to unfold in the way that they have, but it has been entirely out with our control. The important thing now is that Morton's is back in action, we've got the workforce back on the production line, and we're ready to start producing our famous rolls that the good people of Glasgow have been crying out for.
"We want to be as honest and upfront with people as we possibly can be, and the truth is that we are going to need help moving forward. The business is undoubtedly viable. We have a world-class product and an exceptionally experienced workforce, but the factory itself is antiquated and in need of a serious overhaul.
"That's where we need the help of the Scottish Government and its agencies, something we are hopeful we can iron out in the coming weeks."
The statement continued: "We are absolutely committed to getting this right, to putting Morton's on a sustainable footing and an upward trajectory, but we are being honest and upfront in our assertion that we will need support to do so."
Paul Kissen, of Thompsons Solicitors, who are compiling a case against Morton's, said while the announcement was positive over a buyer being found, many of those who lost their job were still entitled to compensation. He said: "We were delighted to learn that a buyer has been found. While this is great news for those who are being offered a new job, the situation remains dire for the majority of employees who remain out of work. It is important to clarify some important points that can easily be lost amid the jubilation.
"First of all, the buyer is an entirely new company. Those being offered employment by them might be returning to their former workplace and doing apparently the same job. However, they will be starting from scratch and will have lost the continuity of service and employment rights built up over, in some cases, several decades.
"Crucially, all those dismissed can also join the additional claim for a protective award. This is a claim in the Employment Tribunal for the company's failure to consult the workforce over a 45-day period before dismissing everyone. If successful, this claim could see every employee, including those who accept jobs with the new company, win a further 90 days' "
"It is therefore vitally important that all former employees, whether offered a new job or not, know that they can and should still be claiming their redundancy payments from the Government. Those who worked more than two years at Morton's Rolls Ltd can claim statutory redundancy pay, and everyone can claim pay for loss of notice, accrued, but untaken annual leave, and any unpaid wages."
Glasgow Labour MSP Paul Sweeney, who helped to support the takeover negotiations, said: "It is with a sense of relief that after almost two weeks of intense, detailed discussions, production will now restart at Morton's Rolls and over 100 jobs have been saved.
He added: "These circumstances are by no means perfect, and there is still work to be done to make sure Morton's is a sustainable business that can thrive for generations to come.
"There is a commitment from the Government to make sure they do everything in their power to make sure that is the case, and I will do everything in my power to hold them to that commitment."
Morton's Rolls was originally founded by Bob Morton and Jim Clarke in 1965 at their bakery near Drumchapel, in the west of Glasgow. Throughout the years Morton's expanded its product range to include savoury products such as pies and bridies.