The event was a briefing session where MSPs had the opportunity to speak with experts in energy, insultation, retro-fitting and fuel poverty within the context of the current energy price crisis and its impact on households across Scotland.
Guests of the event included representatives of Centrica, SGN, Ovo Energy, Scottish Power, and Warmworks who were in attendance to support a better understanding of the current situation and help MSPs and their staff better assist constituents.
Energy Action Scotland campaigns for an end to fuel poverty in Scotland and is the only national body with this sole remit - its members are Scotland's experts.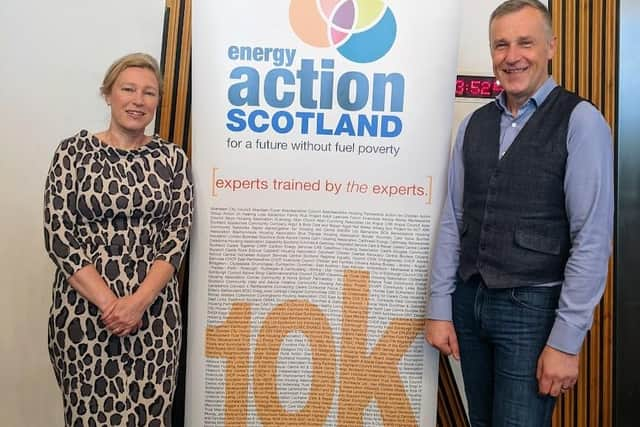 Following the event, Frazer Scott, Chief Executive Officer of Energy Action Scotland commented: "The cost-of-living crisis is impacting on communities across Scotland. Incredibly high energy costs have pushed many households into incredible hardship.
"Advice organisations, business and politician must work together to help those that are in greatest need.
"Energy Action Scotland members represent those that care most deeply about ending fuel poverty.
"We are grateful for the support of our honorary vice president Gillian Martin MSP who hosted a meeting at the Scottish Parliament where experts met with parliamentarians to share their knowledge and experiences."
Aberdeenshire East MSP Ms Martin commented: "Fuel poverty is a very harsh reality which is facing far too many families,.
"The drastic rise in energy prices last year has made matters much worse for households already struggling to stay afloat amidst the cost-of-living crisis.
"Being unable to afford energy bills, the costs of maintaining your boiler, or emergency repairs is a serious situation and its important that people are informed on where to find support. I was glad to host the advice session where my colleagues in the Scottish Parliament received direct advice from experts who on a daily basis offer help and support to people living in fuel poverty."