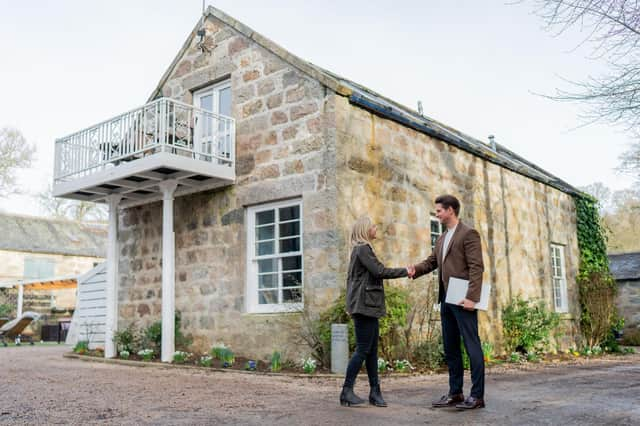 Heritage Hosting is a new arm of Oldmeldrum-headquartered PMC Property Management & Lettings.
It was while attending property events and trade shows that managing director, Simon Hudson, noticed a recurring theme in the conversations he was having with property owners and with that, the idea of 'Heritage Hosting' was born.
Simon said: "People with Airbnb properties approached us for help as they were finding that the upkeep of their property was taking up too much time. Some with second properties had thought about short-term letting but didn't know where to start. Given the expertise of our team, I knew that we could help."
In October 2022, the law around short-term lets changed, and property owners now need to apply for a licence from their local council before letting. Heritage Hosting manage this process on behalf of clients, as well as ensuring the accommodation is safety compliant.
Heritage Hosting also manages the full lettings journey, from interior design and staging, advertising and listing, through to checking in guests.
Simon added: "There are national companies who offer similar Services, but we pride ourselves on offering the full package, including linen cleaning, which sets us apart from other holiday let management companies. We are a local business with extensive knowledge of Aberdeenshire, and we are committed to working with trusted contractors who are based in the North East of Scotland.
"At present, we look after holiday lets in coastal locations such as Arbroath and Stonehaven and countryside homes which tend to be used for family getaways, golfing holidays and wedding guests who want that exclusive mini break."
Property owners, Rory and Steph enlisted the help of Heritage Hosting to manage their cottage in Thainstone: "It has been a real pleasure to work with Simon and his team in promoting our property through Heritage Hosting. They have been so helpful and professional throughout the whole process; we've been given lots of super design ideas and suggestions for colour schemes, and we know there's always someone at the end of the phone to answer our queries. We're really looking forward to hosting our first guests at the cottage."