The investment – one of the largest ever undertaken by a wild-caught fish processing company in Scotland – will deliver a state-of-the-art fish handling and storage system, which will benefit the Scottish pelagic fleet and provide opportunities to develop new markets.
The upgrade will enable Denholm Seafoods to increase its daily freezing capacity and boost cold storage capacity to 19,000 tonnes. It includes the construction of a new 12,000 square metres cold store adjacent to the current Denholm Seafoods processing site at Peterhead harbour, which will be completed by late summer 2023.
The new facility has been designed with future expansion in mind with the potential to significantly increase freezing and storage capacity.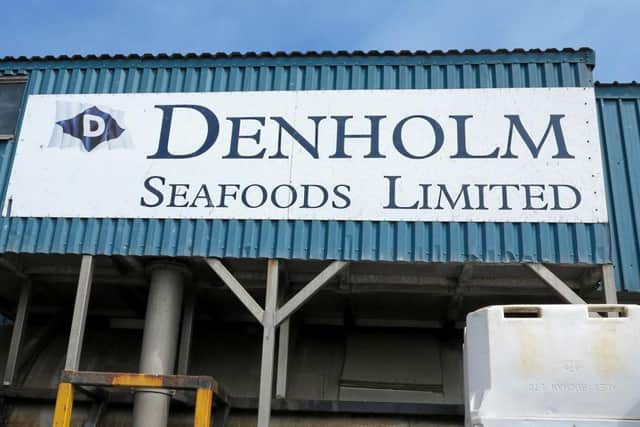 In tandem with the new cold store, the existing Denholm Seafoods processing facility will be refurbished with the installation of a sophisticated and highly automated turnkey fish processing system designed and supplied by Skaginn 3X.
The provision of a new low pressure pump system to offload mackerel, herring, and blue whiting catches from boats on the quayside will deliver fish quality benefits, which will be further enhanced by a new non-pressure plate freezing system. The project upgrade will deliver energy savings in the region of 30 to 40 per cent, contributing towards Scotland's net zero targets.
Denholm Seafoods MD Richard Duthie, said: "With soaring energy costs and the need to increase efficiency, product quality and automation, this project will ensure we remain competitive in a global marketplace and enable us to develop markets in key areas such as the Far East.
"Research has shown that Scottish mackerel production already has a much lower carbon footprint compared to most other types of protein production, and this new facility will enhance that green reputation even further."
The project was supported by £2.8m of funding under Defra's £100m UK Seafood fund and £1.2m from the Scottish Government.