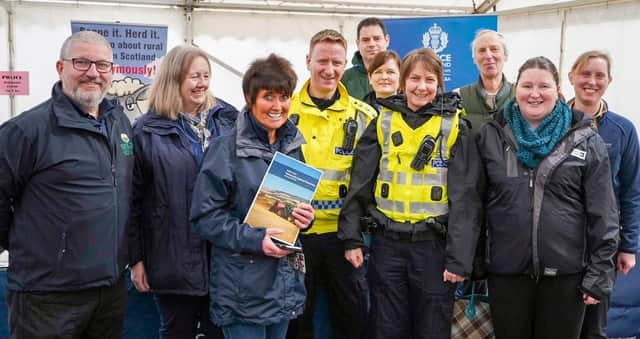 The 'North East Partnership Against Rural Crime' (NEPARC) will see local and national organisations working together to tackle various types of rural crime.
These include fuel, timber, plant and machinery thefts, equestrian incidents, fly-tipping, heritage crime and livestock offences.
The partnership's 2023 – 2025 strategy was formally launched at the Royal Northern Agricultural Society (RNAS) Spring Show at Thainstone Agricultural Centre in Inverurie last Wednesday, March 1.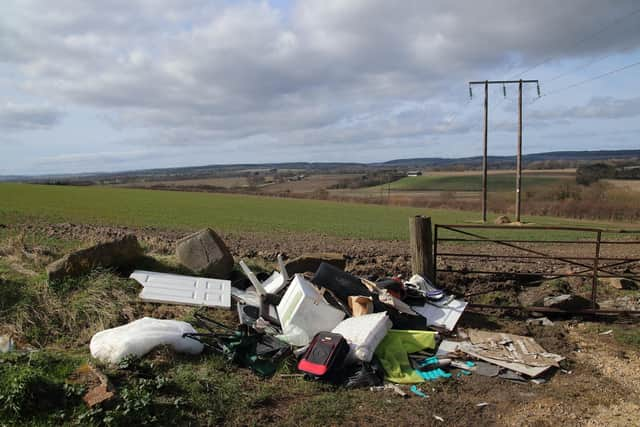 It brings together a collective of some 35 local and national organisations.
Chief Inspector Simon Reid, Chair of the NEPARC, said: "The North East is one of Scotland's most diverse rural environments. We must protect our communities by deterring, disrupting and detecting criminal activity.
"Our local communities are one of the worst affected areas in Scotland for rural crime.
"The theft of agricultural and forestry machinery, plant and quad bikes, for example, has been compounded by global supply chain delays, Brexit, COVID-19 and the cost of living, which have made targeting these commodities very lucrative and worth the risk involved in stealing them.
"Our rural locations are perceived to be an easier target for such crimes.
"Through collaborative working, we have a greater understanding the impact of crime of this type has on our rural communities.
"We are aware of the significant financial loss that residents and landowners face due to opportunistic or organised crime.
"The effect of offences within a rural environment can often be far-reaching and impact the victim and the wider community.
"As a partnership, we will encourage, implement and promote initiatives to prevent and reduce opportunities for such criminality.
"We are committed to working together and are confident this partnership will make a real impact with various preventative and enforcement activities.
"I want to reassure these communities that if they are affected, please report these to us, and we will investigate to identify those responsible.
"The North East Rural Security Guide is an initial product that we are proud to launch through the NEPARC alongside the strategy.
"I would particularly like to thank the NEPARC members and Aberdeenshire Council for their support in preparing this."
Copies of the North East Rural Security Guide can be obtained by contacting your local crime reduction team at: [email protected]
Bridget Freeman, Outdoor Access officer (North), Aberdeenshire Council said: "Monday, 23 January, 2023 marked 20 years since the passing of the Land Reform (Scotland) Act 2003.
"The Act made radical changes to outdoor access, putting on a statutory basis the right of access to be on, above or below most land and on inland water in Scotland.
"The Scottish Outdoor Access Code provides guidance on these responsibilities in respect of both parties.
"Following the first Covid-19 lockdown in 2020, there was a rapid increase in visitor numbers to attractions within Aberdeenshire.
"This has been great for the local economy but unfortunately, Scottish Partnership Against Rural Crime (SPARC) data shows that Aberdeenshire is consistently the second most targeted area in Scotland for rural crime and of that, machinery, plant, tools, quad bikes is the number one target.
"Aberdeenshire Outdoor access officers are happy to advise on any rural access matters, working in partnership so that we can make our countryside a safer place to live and work."
You can contact Aberdeenshire Council Access officers for advice on any access related issue by email, at: [email protected]
Lorna Paterson, Regional Manager, NFU Scotland, said: "We are proud to be partners within NEPARC; fully recognising the tremendous potential benefits of working with other expert organizations up here in the North East region.
"Together, we can help Simon's team in Police Scotland increase their intelligence bank to prevent and address acts of rural crime.
"The rural aspect of our region lends itself to some very challenging criminal activities.
"We need full engagement from our farming members to be aware; to mitigate against illegal activities where possible; and to have avenues to communicate and highlight suspicious behaviours and incidents to NFU Scotland and Police Scotland as soon as possible.
"The wealth of knowledge and dedication across the partnership allows Police Scotland to maximise the success of their great work."
Dan Cadle, Assistant Operations Manager, Forestry and Land Scotland, said: "We have been working with Police Scotland in the North East Partnership Against Rural Crime for many years, with a particular focus on working together to reduce fuel and timber thefts.
"The partnership is an excellent forum for sharing information and for offering mutual support as we discuss, explore and adopt new ways of tackling crime – including using improved technology to guard against theft.
"Working together has also helped to develop other initiatives, such as to reduce fly-tipping and the illegal motorised access to our forests, both of which are challenging and resource-draining problems."