The north of the country was once again the best place to catch the phenomenon overnight, as cloudy skies unfortunately prevented some keen stargazers in England's south from getting a second glimpse.
The teacher said: "This was the second time seeing the colours with the naked eye. Greens and reds very clear and strong. Very similar to last night which was amazing too.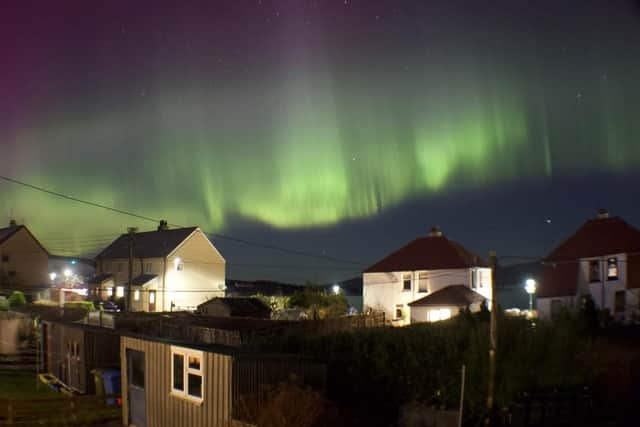 "The sheer height of them is hard to explain, they are just beautiful to watch and share.
"Heading to the shore I met with lots of folk in the village who were out to see them."
The head of space weather at the Met Office, Mark Gibbs, said earlier it was "optimistic to expect clear sightings two nights in a row".
He said: "(Sunday's) sighting saw the coincidence of perfect conditions, making the aurora visible on the north horizon in the south of England."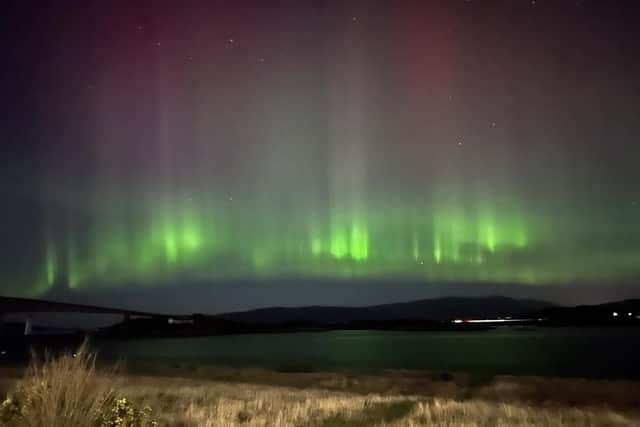 Mr Gibbs added that Sunday night saw the combination of a cloud-free sky, clear air, and a dim moon, which allowed members of the public to see over long distances with little light pollution, and spot the northern lights.
The activity was the result of a solar storm, which Mr Gibbs said was not unusual for this point in the solar cycle.
"What we saw (on Sunday) was a bubble of magnetised plasma particles that had come off the sun, and they happened to be heading towards the Earth in this instance," he said.
"It took about two days for those particles to arrive from the sun, then the particles enter the Earth's upper atmosphere and excite atoms.
"The most common sight is green, which is the result of oxygen atoms being excited. (Sunday) night we saw some reds and purples, indicative of nitrogen atoms being excited."
PA photographer Owen Humphreys said he had "not seen pictures of the northern lights that strong and that far south in a very long time".