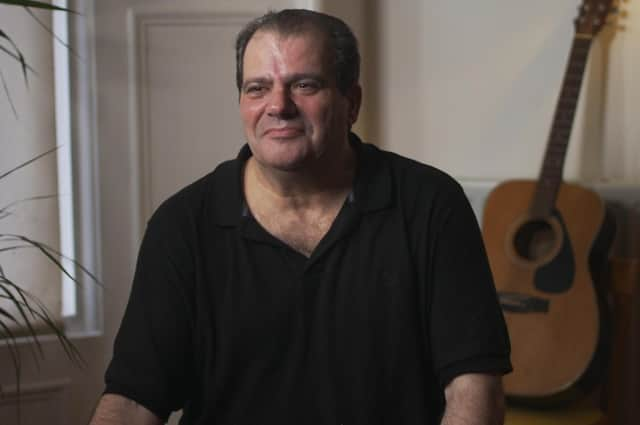 Scottish pop duo The Associates were a band apart, known for maximalist music, dramatic lyrics, flamboyant performances and extravagant ways. On one of their several unmissable Top Of The Pops appearances, founder member Alan Rankine "played" a chocolate guitar custom-supplied by Harrods. "I just fed it to the audience, right into their gobs," he told The Scotsman in 2016. "And I had a spare one in case the big Super Trouper lights melted it. That was going to be given away as a prize to the fanclub but [the audience] ate that too."
The Associates were indeed a band to devour, fronted by startling singer Billy Mackenzie. His equally handsome co-pilot Rankine, who has died aged 64, handled instrumental duties, composing the lithe keyboard hookline of their biggest hit Party Fears Two, an ecstatic pop classic which sounded like nothing before or since. Rankine had been nursing the refrain for years; in Mackenzie, he found a voice capable of shooting his tune to the stratosphere. Formed in 1979, The Associates burned relatively briefly but with incandescent brightness on follow-up hits such as the frantic Club Country and exultant 18 Carat Love Affair, which Rankine described as "dripping with silk and satin".
Unlike their Scotpop peers, Rankine and Mackenzie eschewed punk, cutting their teeth in funk and covers bands and worshipping the glam rock triumvirate of David Bowie, Roxy Music and Sparks. Their excessive efforts were encouraged, even indulged, and they burned through their generous record company advance by hunkering down in the Holiday Inn in Swiss Cottage where it was rumoured that Mackenzie demanded an extra room for his beloved whippets, who were fed on room service smoked salmon. "Every week, the computer printout of our bills would be 35 pages long," said Rankine. "We liked cashmere jumpers, what can I say? If we could have had cashmere Y-fronts, we would have had them."
The duo released three albums – debut The Affectionate Punch, the compilation Fourth Drawer Down and their breakthrough Sulk – before Rankine left the group in 1982 to concentrate on solo and production work for the likes of former Josef K frontman Paul Haig and a nascent Cocteau Twins.
In the Nineties and Noughties, he ran the music business course at Glasgow's Stow College, famed for its student-run record label Electric Honey which released early EPs by future Scottish powerhouses Snow Patrol (known at the time as Polar Bear) and Biffy Clyro, as well as Belle & Sebastian's cult debut album Tigermilk. Rankine recognised some of Mackenzie's single-mindedness in Belles frontman Stuart Murdoch and championed the recording of a limited edition vinyl album at a crucial time in the band's early development – without his patronage, Belle & Sebastian may never have fully formed and prospered.
Rankine was born in Bridge of Allan to a school inspector father and secretary mother, and brought up in Linlithgow. He took up guitar aged 11 and later taught himself piano. He was playing in a covers band called Caspian when he first encountered Billy Mackenzie in Edinburgh in 1976. He heard him before he saw him, on stage at Tiffany's nightclub in Stockbridge, fronting Dundonian funk band Stan and Deliver.
"I'd never heard anyone like him," says Rankine. "I said 'I have got to get with that guy'." The pair clicked immediately, Mackenzie relocating from Dundee to Edinburgh to join Caspian. The city's grassroots punk scene was thriving but Mackenzie and Rankine targeted the more lucrative social club circuit, playing covers for £100 a gig, learning six new songs a week and effectively funding their burgeoning ambition as The Associates. "We'd go out and get slaughtered," Rankine recalled, "and then on Sunday we'd be at the piano, drinking tea, flicking fag ash all over and feeling wretched. But somehow you can get away with that when you are 19 or 20."
Their unauthorised cover of Bowie's Boys Keep Swinging caught the attention of Fiction Records, who released the critically acclaimed if not commercially successful Affectionate Punch. Odds and sods compilation Fourth Drawer Down followed, named after the drawer in which they kept their "herbal relaxant" tablets and accompanied by a classic early Eighties band-in-a-swimming-pool cover shot.
Everything came together on Sulk, described astutely by Mackenzie as "ABBA on acid". Released in May 1982, it made the top ten and enjoyed a chart run of 20 weeks, before being named Album of the Year by music weekly Melody Maker.
Thrawn to a fault, The Associates refused to play the game – but Rankine had his limits and left the band in 1982, frustrated by Mackenzie's refusal to tour or promote their music. In the mid-to-late Eighties he released a trio of solo albums for Belgian label Les Disques du Crépuscule, where he met and married Belinda Henderson, one of the label directors, and had sons Hamish and Callum.
Rankine and Mackenzie toyed with a reunion when they met again around 1993 – "like two old socks in a drawer who had found each other," said Rankine. The pair wrote 11 songs over one weekend, including Stephen, You're Still Really Something – a reply song to The Smiths' William, It Was Really Nothing, which was said to have been inspired by Mackenzie. However, any hopes of a meaningful comeback were dashed by Mackenzie's suicide in 1997.
Their audacious music abides. Remastered reissues of the first three Associates albums and a new best-of compilation were released in 2016. Speaking to The Scotsman at the time, Rankine said "I'm so glad that I met Bill. We were mad, we brought stuff out of each other, and it was magical."
If you would like to submit an obituary (800-1000 words preferred, with jpeg image), or have a suggestion for a subject, contact [email protected] m